Trimble has traditionally used Intergeo to announce product releases and software enhancements and this year was no exception. Here's our round-up:
Trimble C-Series
These new Trimble mechanical total stations, the C3 and C5, are durable, efficient, highly precise instruments and also the lightest on the market at just 4.5kg! However, it's the C5 that's really caught our attention – as well as being L2P (Locate2Protect) ready, expect superior Nikon optics, a 5000m range, autofocus as standard and Trimble Access onboard software.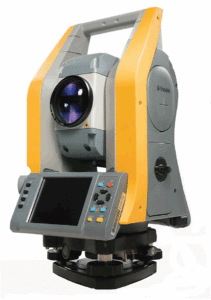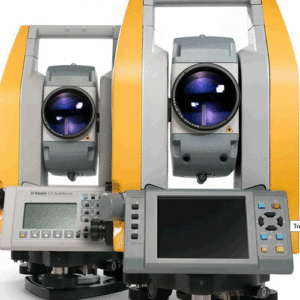 Trimble T10 Tablet
Whether you want to use the T10 tablet to control the Trimble S Series total stations or Trimble SX10 scanning total station, capture field asset data or run demanding desktop applications, it won't disappoint with its generous 25.5cm screen, integrated GNSS, high resolution graphics and IP-65 military grade ruggedness.
Rivalling the best in this field, the T10 supports the latest Windows® 10 operating system, has a detatchable keyboard option and handles complex, data-hungry applications with ease which means you won't need to carry a separate laptop computer in addition to a survey controller or data collector.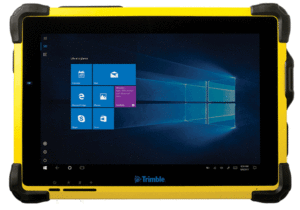 Trimble Business Center 4.0
This version includes new capabilities to process high-accuracy GNSS data with confidence, create CAD deliverables and have full data traceability throughout the project lifecycle. It also extends the survey CAD capabilities including text editing, ortho drafting and coordinate geometry (COGO) tools whilst a new History Log feature captures all data changes throughout the project, from GNSS processing to CAD deliverable, all useful for greater workflow transparency and data traceability.
Trimble Business Center version 4.0 also includes direct integration with Trimble Clarity.
Trimble Clarity
Until Trimble Clarity, there was no easy way to share survey project data with clients. This new, cloud-based software can be used by anyone and enables surveyors and those unfamiliar with engineering software to easily view, use, and share rich project data and imagery in a web browser. Included as part of the new TBC version.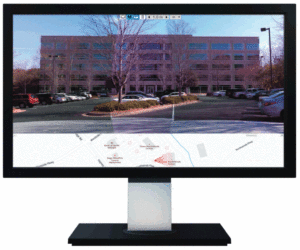 Trimble eCognition v9.3
The latest version of eCognition (object-based image analysis software) adds 3D point cloud analytics and deep learning technology which means a broader range of geospatial analysis with a greater level of control.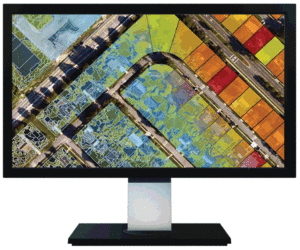 Trimble Access v2017.10
The newest version of Trimble Access has been optimised to support the new Trimble C-Series total stations and of course the new Trimble T10 tablet, both of which we feature on our front page. nnn
Please contact your KOREC Sales Consultant for further information on any of these products.
Rail – Trimble Gedo family extended
Trimble's new IMS system adds a high specification IMU to the well proven Gedo 2.0 TMD family. The new system promises increased productivity in a power-efficient, lightweight and user-friendly package.  Along with the new IMS hardware and software, Trimble has also been hard at work updating its Gedo Scan office software with a variety of new features including automatic shape tracing algorithms.  Additionally, new Trimble Novatrack software allows designs to be calculated from information surveyed with the Gedo 2.0 TMD and then used for setting-out or tamping with the Gedo system.
KOREC's Rail and Monitoring Manager, Matthew Lock, is looking forward to introducing these brilliant new systems into the UK rail markets and can be contacted at matthew.lock@korecgroup.com