For information on how KOREC have responded to the COVID-19 Pandemic, and access to our Risk Assessments, please
click here.
GNSS Systems
Backed by a legacy of GNSS technology leadership and surveying expertise, Trimble provides surveyors with reliable, innovative GNSS survey solutions that meet their distinct requirements.
For more than 30 years, Trimble has set the standard for positioning technologies, and intends to continue that tradition well into the future.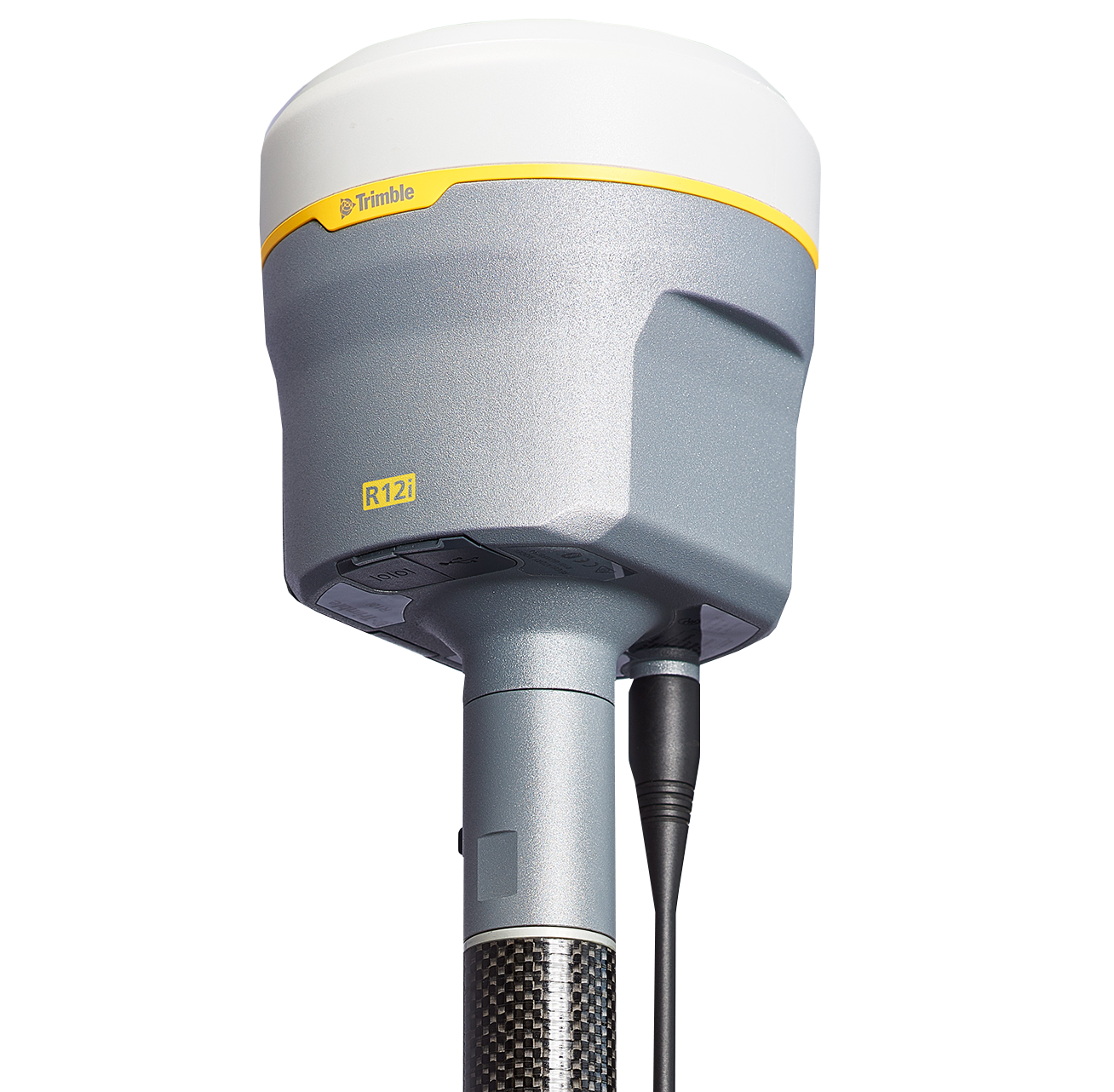 Integrated GNSS Systems
Modular GNSS Systems
Software Based Receivers
Software
Antennas
As the UK and Ireland's largest Trimble distributor, KOREC supplies a wide range of surveying, mapping and geospatial solutions to multiple industries. In particular Trimble is renowned for its innovative GNSS systems establishing its reputation over 30 years.
These systems are innovative and ground breaking with the latest releases including the Trimble R12, which introduced geospatial professionals to Trimble ProPoint™ GNSS Technology which greatly improves performance in challenging GNSS conditions. This was followed by the Trimble R12i which offers Trimble TIP Tilt Compensation Technology – Inertial Measurement Unit (IMU) based tilt compensation for accurate setting out and measuring points without precisely levelling the pole.
Other Trimble GNSS technologies include Trimble CenterPoint RTX® Correction Service providing RTK level precision worldwide without the need for a base station or VRS network and Trimble xFill® Technology designed to keep you working in radio and cellular black spots with continuous RTK coverage.
Additionally, Trimble GNSS receivers include the Trimble R10, designed to collect more accurate data faster and easier and the Trimble R8s, a configurable receiver that is scalable for future needs, the Trimble R2 which is also suitable for GIS mapping data capture applications and the pocket sized Trimble R1 designed for mobility.
As well as bringing excellent accuracy and reliable performance, Trimble GNSS can be used with a choice of data collectors. These range from the high-end powerful Windows  Trimble TSC7 which combines a large screen with rugged performance running Trimble Access field software, to the Android Trimble TDC600 handheld, a sleek, all-in-one rugged smartphone with a built-in professional GNSS receiver that runs the newly launched Trimble Access 2020 software.
The GNSS systems are also compatible with Trimble VRS Now, Trimble's RTK correction service.
Talk
Korec
Case Studies
A combination of two Trimble GPS solutions, the R10 Receiver and Trimble Catalyst (a unique subscription-based GPS solution)

Tackling knotweed with high accuracy GNSS Read More >

Trimble VRS Now has been used to replace a base station bringing even greater coverage and improved efficiency to the Hydrographic Survey Team at ABP Southampton.

Supporting the safe navigation of vessels within the Port of Southampton Read More >
Case Studies
Latest News
Trade in any old survey equipment and save £4,000 / €4,500 There's never been a better time to upgrade your survey kit, with this limited time saving on a new Trimble S5 and TSC7 bundle. Trade-in today for this complete survey solution with a big discount. As much as we're looking forward to longer nights […]

Don't save up for a rainy day Read More >

Setting out is a laborious, time-consuming yet vital stage of the construction process. With our February trade-up offer, you can ensure you have the most robust, most productive and most cost-effect setting out workflow available. To make things better, we'll give you £4000 / €4500 to upgrade your old survey kit for a brand-new, setting […]

Setting Out just got an Upgrade Read More >
Latest News
Webinars
If you are a Surveyor dependent on a VRS network or base station coverage this webinar will help you to overcome that dependency! Sign up to hear about the benefits of using CenterPoint RTX as your correction service, including significantly reducing your field setup time and having an "always-on" correction service no matter where you […]

Untethered Surveying with CenterPoint RTX Read More >

Learn about the updates to the Trimble automated monitoring system to enhance movement detection with confidence. This update includes an overview of T4D Control v6.1, Settop M1 firmware v4.0, and Trimble Access Monitoring v2020.20. Attendees will learn: Utilizing Trimble Vision in T4D with the new file-based Data Collector Module Advantages of T4D deployment using cloud-hosted […]

What's New with Trimble Monitoring? Read More >
View Webinars