For information on how KOREC have responded to the COVID-19 Pandemic, and access to our Risk Assessments, please
click here.
Trimble R12i
Trimble R12i – a new angle of productivity.
With Trimble ProPoint™ GNSS technology and new Trimble TIP™ tilt compensation
The R12i delivers unmatched GNSS performance, speed and accuracy to boost your productivity like never before. With improved performance in challenging GNSS conditions and robust IMU-based tilt compensation that lets you forget about leveling the pole, you'll get more done faster than you thought possible.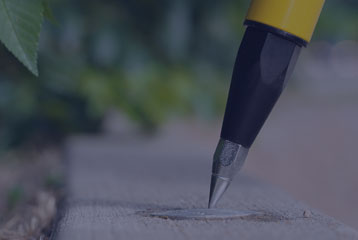 NEW Trimble TIP Tilt Compensation Technology
IMU-based tilt compensation
Reach hard to access points
Stay out of harm's way
Built-in automatic integrity monitoring
Watch the pole tip not the bubble
Product Information
Videos
Key Features
Trimble ProPoint GNSS Technology - Superior performance in degraded GNSS conditions, with groundbreaking signal management that leverages the latest developments in GNSS signals and Trimble receiver hardware
Trimble TIP Tilt Compensation Technology - Inertial Measurement Unit (IMU) based tilt compensation for accurate laying out and measuring points without precisely leveling the pole
Trimble CenterPoint RTX® Correction Service - Provides RTK level precision worldwide without the need for a base station or VRS network
Trimble 360 Technology - 672 channels with support for all available and future GNSS signals, and improved protection from interference and spoofed signals
Trimble xFill® Technology - Keeps you working in radio and cellular black spots with continuous RTK coverage
Augmented Reality Ready - Bring geospatial data to life and visualize your 3D data in the real world with Trimble SiteVision™ on the Trimble TSC7 controller
Brochure
Book a demo or speak to our Technical Support Team
Talk
Korec
Case Studies
A combination of two Trimble GPS solutions, the R10 Receiver and Trimble Catalyst (a unique subscription-based GPS solution)

Tackling knotweed with high accuracy GNSS Read More >

Trimble VRS Now has been used to replace a base station bringing even greater coverage and improved efficiency to the Hydrographic Survey Team at ABP Southampton.

Supporting the safe navigation of vessels within the Port of Southampton Read More >
Case Studies
Latest News
"KOREC is firmly behind all the success I've achieved in the last 20 years at the Northern Ireland Forest Service. The right hardware, smart data capture software development and a great working relationship enabled us to revolutionise our data collection and management capabilities."  At the end of 2020, former Information Systems Manager with the Northern […]

KOREC Canopy customer to KOREC colleague! Read More >

KOREC is delighted to announce the launch of KOREC Mapping in a move to consolidate and expand the KOREC offering of field to office data collection and handling solutions available across the UK and Ireland. This development will see new partnerships announced as well as an expanded team of KOREC development, technical and consultancy professionals. […]

KOREC launches KOREC Mapping Read More >
Latest News
Webinars
No upcoming webinars available, check back again soon!
View Webinars