For information on how KOREC have responded to the COVID-19 Pandemic, and access to our Risk Assessments, please
click here.
UAV & Aerial Mapping
Aerial mapping & surveying solutions to suit all budgets. Fixed-wing survey grade drones from senseFly with flight times of one hour, for high-accuracy surveys in remote or limited access sites.
Compact, rotor drones from Parrot weighing just a few hundred grams for visual and thermal building inspections.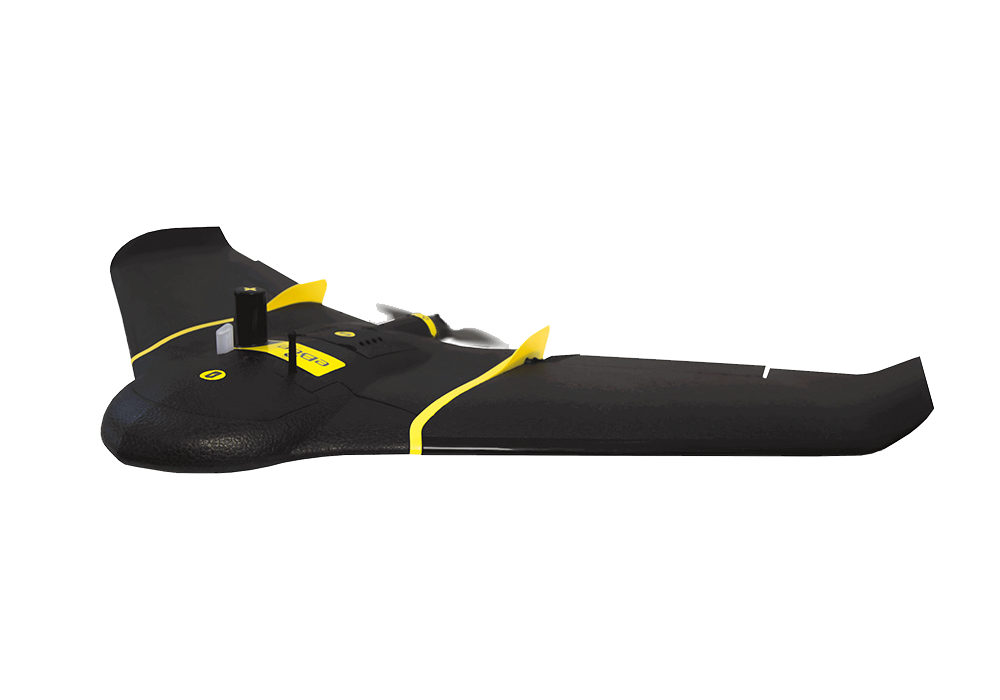 FAQs
The term "3D mapping" is a cover all expression for lots of different applications. A quick Google search returns articles about projection mapping, photogrammetry and everything in between. At KOREC we typically use the term to refer to the output from our mobile mapping family of solutions, which includes the Trimble MX7 and MX9 amongst others. These sophisticated LiDAR devices capture 3D data from a moving vehicle which produces results via something called a point cloud. These points make up a 3D image (or "cloud") representing the environment that has been scanned and can be used to manage assets, build 3D models, and make precise measurements to name just a few applications.
Drone mapping is the process of mounting a sensor on a drone or unmanned aerial vehicle (UAV) to capture data from the air. There are many different sensors which can be mounted on a drone, but some of the most common types are LiDAR scanners, high-definition aerial cameras and thermal imaging sensors. A device like the eBee X is equipped with three different sensors alone. Data captured by drones can be used to produce 2D or 3D maps depending on the application. The use of drones has dramatically increased in recent years due to their ability to map large or inaccessible areas quickly and safely.
Photo mapping is the process of uploading pictures to a mapping service with GPS coordinates to match points of interest with the exact positions they were taken. Probably the most widely known photo mapping project is Google Street View, though there are many practical uses including rights of way maintenance, virtual tourism, and flood planning. Photo mapping is different from the practice of photogrammetry which involves using high definition 2D photos to make 3D measurements and models.
KOREC offers, market leading UAV aerial mapping and surveying solutions to suit all budgets including fixed wing and rotary.
Fixed-wing drones are particularly useful for survey applications making it safer, faster and less expensive to collect geospatial data especially in hard-to-reach and even potentially dangerous sites, such as mines, construction zones and quarries. Ideal for mapping larger areas, KOREC offers the senseFly eBee SQ advanced agricultural drone, also especially good for forestry applications and also the best-selling senseFly eBee X suitable for every job and in particular corridor mapping thanks to its long flight time, easy to use eMotion flight management software and of course its range of groundbreaking cameras. This range includes a S.O.D.A. 3D camera, a unique photogrammetry sensor that changes orientation during flight to capture three images—two oblique, one nadir—each time, for a much wider field of view making it ideal for cliff faces etc. Cameras also include the senseFly Aeria X, senseFly Duet T, Parrot Sequoia+, senseFly S.O.D.A. and senseFly Corridor. It's one of our most popular KOREC UAV's and the subject of many case studies including 2020's most read which looks at how a KOREC customer combined eBee X and SX10 3D Scanning Total Station data for a complex tunnel survey.
On the rotary side, KOREC offers a number of small, lightweight solutions, the Parrot ANAFI Thermal with a user-friendly interface to capture and analyse thermal and RGB data, the ANAFI Work an ultra-compact drone solution for every business and the newly released ANAFI USA which combines multiple security measures, great functionality and is operational from the palm of your hand in just 55 seconds making the ANAFI USA a perfect choice for police, fire, search and find,  security agencies and surveying and inspection professionals.
Rotary drones are particularly useful for applications requiring inspection work (they can hover) and those that require vertical take-offs and landings.
Talk
Korec
Case Studies
A combination of two Trimble GPS solutions, the R10 Receiver and Trimble Catalyst (a unique subscription-based GPS solution)

Tackling knotweed with high accuracy GNSS Read More >

Trimble VRS Now has been used to replace a base station bringing even greater coverage and improved efficiency to the Hydrographic Survey Team at ABP Southampton.

Supporting the safe navigation of vessels within the Port of Southampton Read More >
Case Studies
Latest News
News this week has broken that over one million job vacancies remain unfilled in the UK, a record number since records began in 2001. Gratefully so far at KOREC we've managed to buck this trend with a number of new hires over the last few weeks, filling roles in our field technical support and sales […]

KOREC Team Updates – Sep 21 Read More >

Trimble Sync Manager (TSM) is a helpful tool for surveyors looking to seamlessly manage data between office and field via the cloud. Jobs created in Trimble Business Center can be issued anywhere in the world at the click of a button. Part of the Trimble survey workflow, tasks are delivered to surveyors via Trimble Access […]

Trimble Sync Manager Read More >
Latest News
Webinars
No upcoming webinars available, check back again soon!
View Webinars