Three Sixty Group shares some thoughts on the new Trimble X12
We catch up with Three Sixty Group to find out how they've been getting on with the new Trimble X12 3D Laser Scanner
"Our clients expect the very best from us and that means we've got to provide the very best end product and in turn, that relies on great equipment capable of generating great data. The new Trimble X12 fits the bill perfectly"
Neil Pollock, Director, Three Sixty Group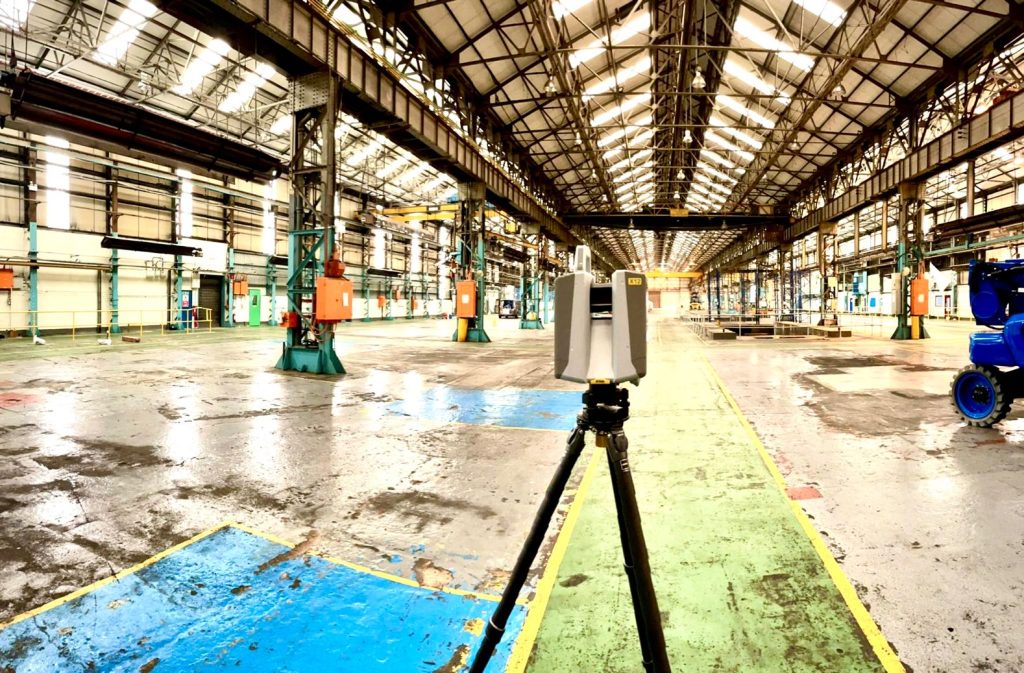 A few weeks ago, our KOREC Laser Scanning Sector Specialist, Melvin Penwill, got his hands on one of the first Trimble X12's in the country. He was only too happy to put it through some rigorous testing and then share his opinions, including his 6 highest rated features, in a useful LinkedIn Post.
At some point, he was persuaded to let the customers have a go too!
About Three Sixty Group
Operating nationally, Three Sixty Group works across a diverse range of sectors from Utilities and Rail to heritage and listed buildings. The company has a fleet of 3D Laser Scanners that includes three Trimble X7's as well as instruments from other manufacturers.
We caught up with Director, Neil Pollock, who's been using the X12 for a floor flatness survey in a vast, engine manufacturing plant in Derby.  With specified tolerances of just +/- 2-3mm for aspects of this job, it was the perfect testing ground for the X12 which was used both indoors for the high accuracy floor survey, and externally for an overall building survey where scans were undertaken with a range of up to 100m.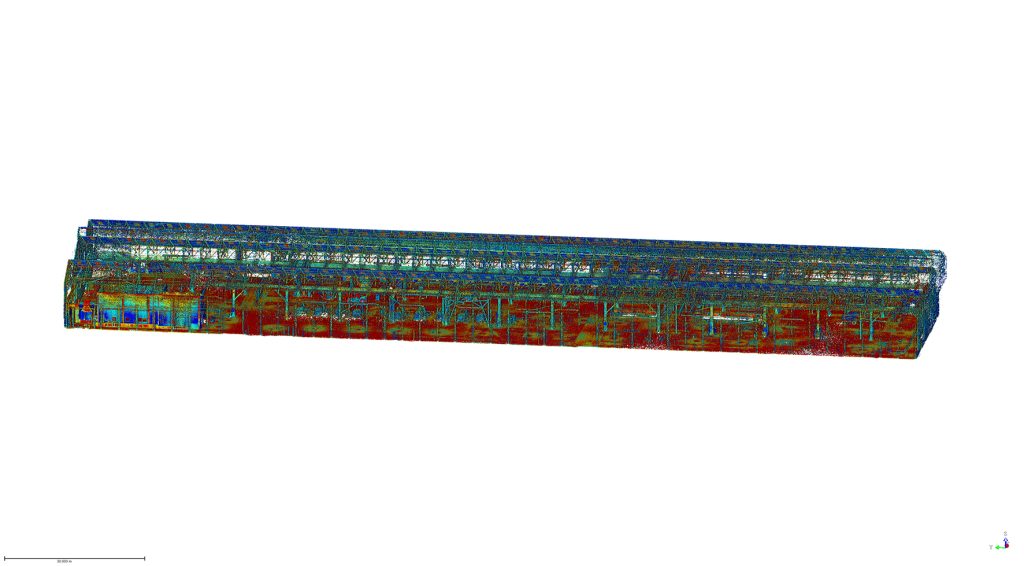 Here's what Neil rated:
Size – although he was aware of the dimensions (150 mm (W) x 258 mm (D) x 328 mm (H)) of the X12, when it came out of the box, he found it even smaller and lighter than he expected.
Learning curve – The Three Sixty Group surveyors are already familiar with the Trimble Perspective software and workflow from their use of the X7's. They were therefore able to transition to the X12 seamlessly.  
Cleanliness of the data – Even at a 100m range, Neil found the quality of the data to be top notch and way beyond any other scanner that the company has worked with previously. This ensured total confidence in the overall quality of the survey. Three Sixty Group is seeing a growing requirement for heritage work and felt that the X12 would excel in the level of detail required for this work as well as being suitable for the short or mid-range work required on more standard jobs.
Low noise – In spite of the shiny factory floor, noise was minimal.
Image quality – Excellent quality and super-fast to take at just 2 minutes.  With Trimble Perspective, it's now also far easier to retake images.
'Window' feature – rather than take a full 360 scan with the Trimble X7, or carry out a quick preview with the Trimble TX8, Neil rates the ability to 'window off' a section for a high-resolution scan as a great time saver.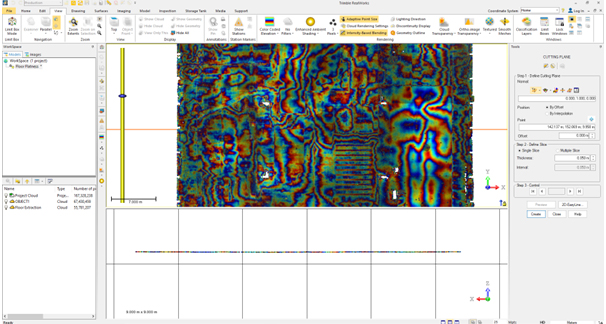 Neil concludes: "The data from the X12 is just so clean, and that makes it very, very easy to work with across every job. In short, the better the data, the higher the quality of the product that we can provide all our customers with. This is especially important for our heritage work which is growing all the time. Our clients expect the very best from us and that means we've got to provide the very best product and in turn, that relies on great equipment capable of generating great data. The new Trimble X12 fits the bill perfectly."
Thank you to Neil Pollock for chatting to us about his X12 experiences
For further information, please call your KOREC Sales Consultant or contact Melvin.penwill@korecgroup.com