Total Stations
Total Performance. Total Choice.
KOREC stock a wide range of high performance, reliable and robust total stations, designed for harsh, outdoor use, and versatile enough to suit your survey, monitoring & construction needs.
Browse our range of solutions below.
Not ready to buy? Take a look at our hire options instead.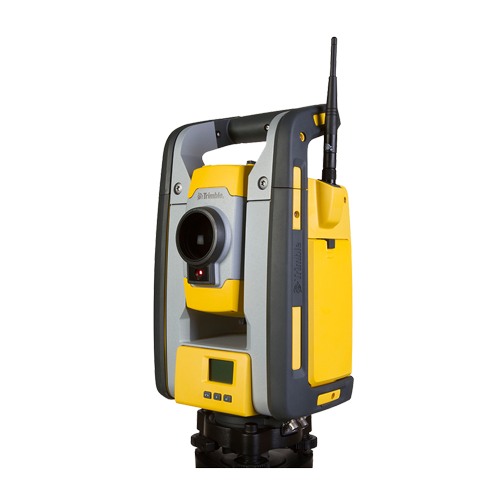 For Surveying
For Construction
Mechanical Total Stations
Talk
Korec
Case Studies
How Tri-Tech Surveys achieved 4km of crisp, clear corridor mapping imagery in a single morning…

Corridor Mapping with senseFly's eBee X Read More >

A single Trimble monitoring system is all that's required for a challenging site thanks to intelligent planning and a full understanding of the project's challenges.

Monitoring the Albert Hall with the Trimble S8 Read More >
Case Studies
Latest News
Furloughs. Lockdowns. Travel Restrictions. We're well aware that 2020 has been rather…unpredictable. And while your business doesn't like uncertainty, we also know that in order to remain competitive and productive, you want access to the best survey equipment there is. That's why we decided to build a total station package that gives you reassurance and […]

Total Station. Total Peace of Mind. Read More >

Our national 'Bouncing Back' event series continues, as we now set our sights on the South West. We're bringing the very latest geospatial solutions, such as the R12i GNSS, X7 laser scanner, and SiteVision mobile model viewer, to 2 new venues. Our demo days take place in Bristol on the 2nd & Exeter on the […]

Bouncing Back in the South West – Bristol & Exeter Read More >
Latest News
Webinars
Wednesday 4th November – 8pm Come learn about a new point cloud editor, Trimble CloudEngine! We'll cover a range of topics including: how to combine an as-built point cloud with 3D design data, and how to easily share the results for data transparency.

Presenting Trimble CloudEngine for 3D data Read More >

Wednesday 11th November  – 10am Let's be honest, we've all had about enough of 2020. That's why we're inviting you to look ahead to a brighter & more productive 2021, with a brand-new drone solution for your business. Join the KOREC Mapping team alongside our partners at senseFly, as we present all the information & […]

Get 2021 Ready with senseFly Read More >
View Webinars