News this week has broken that over one million job vacancies remain unfilled in the UK, a record number since records began in 2001. Gratefully so far at KOREC we've managed to buck this trend with a number of new hires over the last few weeks, filling roles in our field technical support and sales teams.
Without further ado, let's introduce the newbies…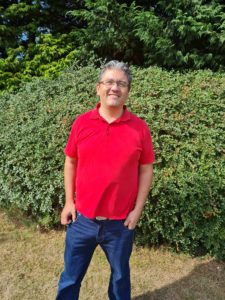 Firstly, we are delighted to announce the return of César Almeida back to KOREC.
César has over 15 years of experience in the geospatial sector, and has worked in sales, technical and consultancy roles with many different brands of equipment. You name it, he's done it from bathymetric surveys, monitoring, mobile mapping, public safety… but arguably his crowning glory was a stint on Portuguese MasterChef.
At KOREC, César's role as Senior Applications Engineer will be to support our police and education customers and we're thrilled to have him onboard (again)!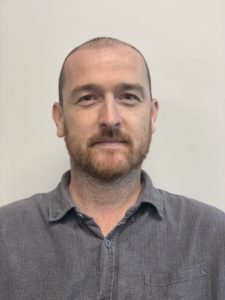 Secondly, Keith Richards joins us – not from the Rolling Stones – but from various positions working for a range of companies including Apple and Pfizer. With a background in electronics engineering, in recent years Keith has undertaking training in GIS & Remote Sensing and utilised his skills on a number of mobile mapping and data capture projects across Europe.
Keith lives in Dublin and is part of the the training and support team in the office in his role as GIS Support Analyst.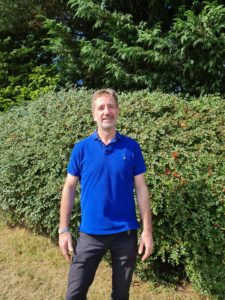 Lee Clegg joins us as a Geospatial Sales Consultant for the North West. Lee wants to help customers streamline workflows, reduce costs and improve productivity by empowering them with best-in-class technology.
Lee's philosophy is to be a positive force for change within the workplace and his journey so far has seen him experience stints at enterprise companies and small businesses, including working with Xerox and Autodesk.
In his spare time, Lee likes to cook, eat and drink, then work it all off by spending time out running and in the gym!
Sam Hough joins us as a Senior Applications Engineer and will be working with our building construction portfolio.
Sam has experience in 3D scanning, measured building surveys, topo, utility, setting out and engineering surveys – you name it he's done it. He recently gained a Distinction in his TSA Survey Course too.
Sam is also a brand ambassador for Get Kids into Survey and in his spare time likes swimming and cycling.
We are still recruiting for a number of roles at KOREC, so if you want to work with the best geospatial technology check out our careers page for the latest openings.