Expanding Coastway Surveys choose KOREC as preferred supplier
KOREC's customer service and technical support accounts for 80% of Coastway's decision Coastway Surveys is a thriving survey business with offices in Ireland and the UK. Offering a wide range of services including land, engineering and aerial surveys, scan to BIM and mobile mapping, it is a company…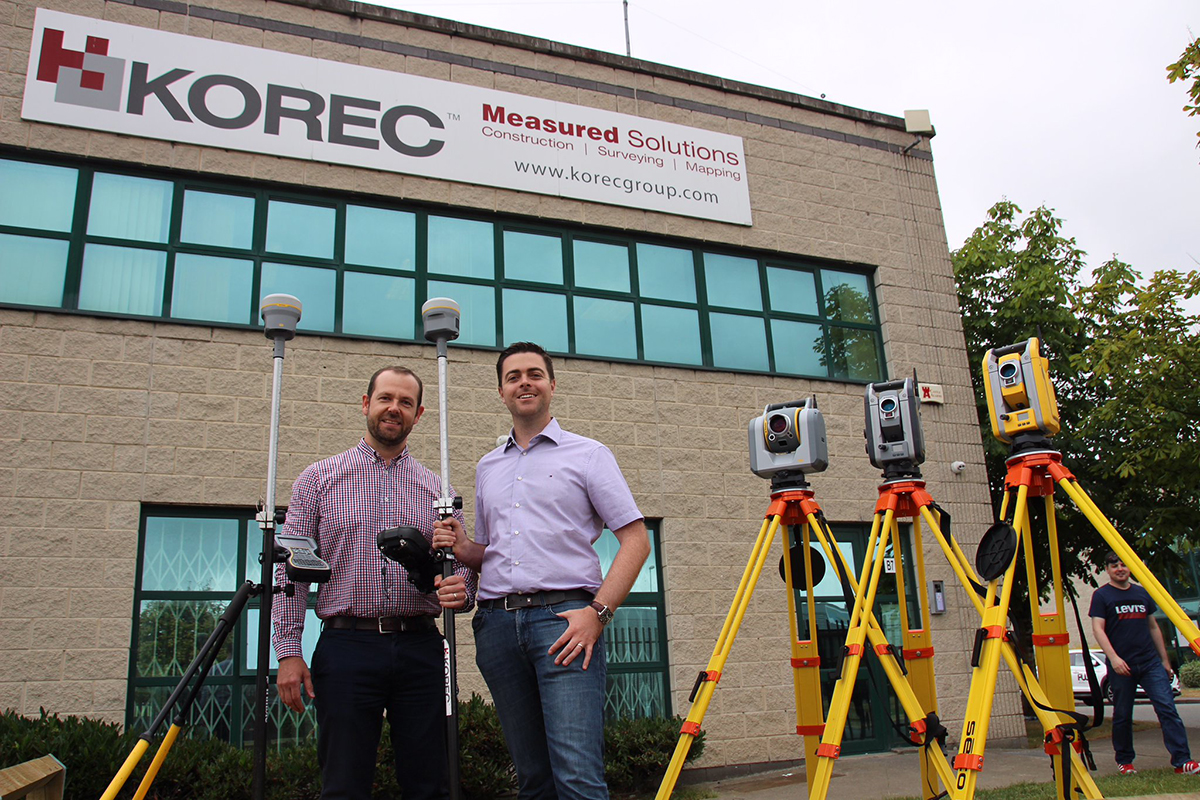 KOREC's customer service and technical support accounts for 80% of Coastway's decision
Coastway Surveys is a thriving survey business with offices in Ireland and the UK. Offering a wide range of services including land, engineering and aerial surveys, scan to BIM and mobile mapping, it is a company that has prepared for further expansion with a new management structure designed to meet the needs of a growing business. As a part of this re-structure,  Paul Moir has taken up the new role of Operations Director bringing with him extensive surveying, engineering, data analysis and consultancy skills from over 20 years of worldwide industry experience.
One of Paul's first strategic decisions was to select a preferred surveying instrument supplier that was equipped to grow with Coastway Surveys and work with it as a partner during its expansion into new business areas. Although Coastway had had satisfactory relationships with a number of suppliers previously, Paul felt that whilst price, reliability and functionality of equipment would be key criteria, the overriding consideration would be the level of service and support that a supplier could offer. Familiar with Trimble technology, he therefore contacted KOREC Ireland and was impressed immediately by the fast response of the team, by KOREC's personal approach and by the set-up of the company's Technical Support department.
Paul explains, "Service and support are key to the day to day running of our surveying and engineering services. Even the best instruments and software can have break downs or blips and KOREC has proved itself to be extremely proficient in dealing with these issues, whether it's with the free loan of a replacement instrument or solving something over a quick phone call. For me service and support was 80% of the Coastway decision to go with KOREC as our preferred supplier and the service we have received has been exceptional. The team is always contactable with dedicated support staff so that I never feel I am taking someone away from another area of their job. Issues are addressed immediately and both the technical and sales staff are entirely flexible in their approach – I've even had the Regional Sales Director meet me on site over a weekend. Along with some excellent free training, this is the sort of relationship that we believe will help Coastway's dynamic approach towards expansion into new business areas."
Coastway Surveys has invested in a wide range of KOREC supplied instrumentation including Trimble R10 GNSS, S6 Total Station, SX10 Scanning Total Station and TX8 Laser Scanner technology. The company has also purchased senseFly eBee Plus fixed wing survey drones.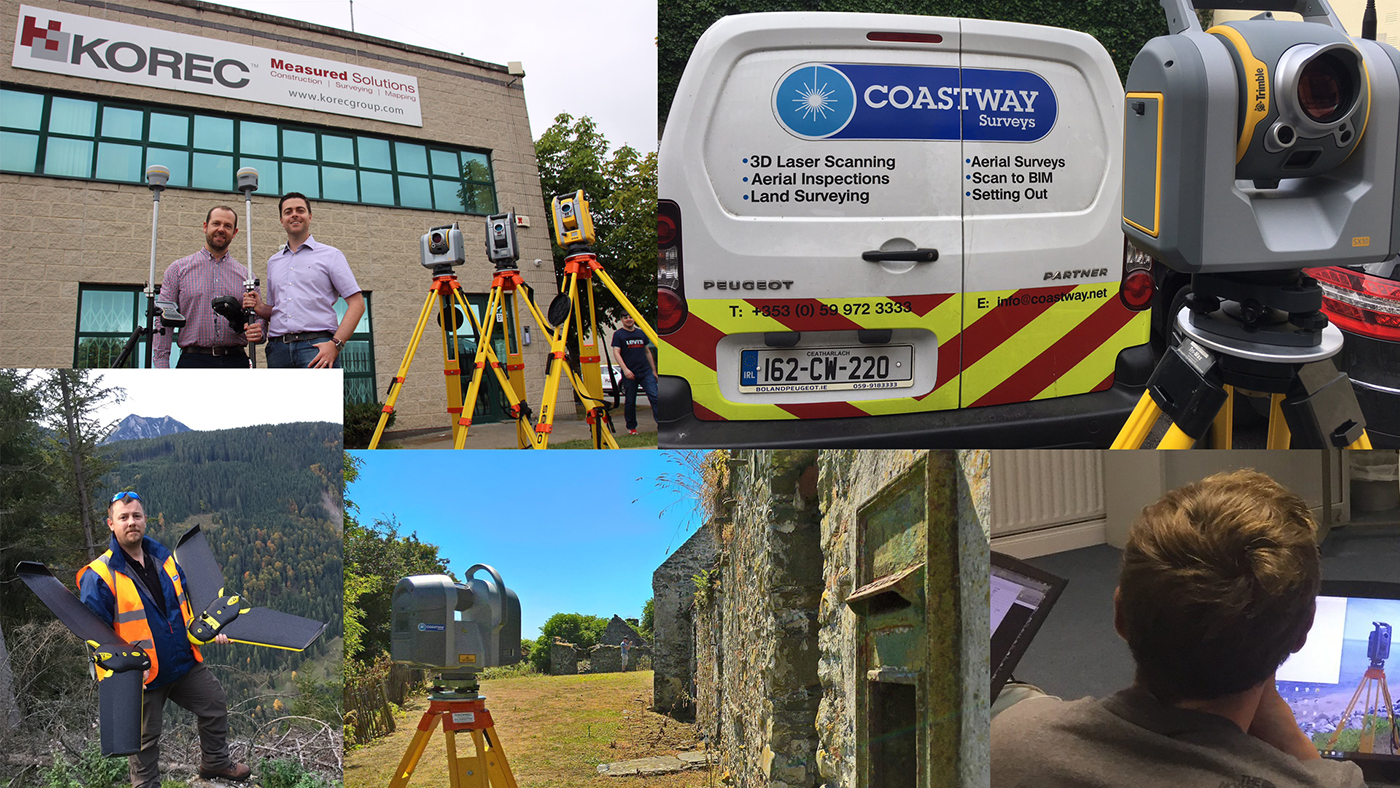 Coastway's Paul Moir (top left) with Shane Murtagh of KOREC