Against All Odds
This October our theme for marking Black History Month is 'Hidden Figures' - we delve into our past to educate ourselves on some forgotten black figures from our history
The 1960 Rome Olympics introduced the world to a boxing superstar named Cassius Clay, better known perhaps as Muhammad Ali. But it's a lesser known gold medal winner from that games who's the star of our first 'Hidden Figures'
Wilma Rudolph took home no less than 3 gold medals for athletics in 1960, namely the 100m, 200m and 4 x100m relay. An impressive feat in itself, but even more impressive when you understand Wilma's background.
The twentieth of 22 siblings, Wilma was born in 1940 in Clarksville, Tennessee. She was born premature, weighing just 4.5 pounds. She suffered from multiple illnesses in her childhood, including pneumonia, scarlet fever and polio – which left her lame in her left leg and foot. Medical care for African-Americans was in short supply in Clarkesville, so Wilma and her mother Blanche were forced to make a weekly bus journey some 50 miles to the largely-black medical centre in Nashville, for treatment. This continued for 2 long years, until Wilma regained the use of her leg, by the time she was 12 years old.
Wilma's athletic talents were spotted at high school, where she soon earned the nickname 'Skeeter' due to her speed. At the tender age of 16, and the youngest member of the squad, Wilma travelled across the globe to the Melbourne Summer Olympics, where she brought home bronze in the 4 x 100m relay.
Four years later in Rome, Wilma competed in 3 events, winning gold in all 3 – becoming the first American woman to win three golds in a single Olympics. In sometimes scorching temperatures of 110F (43C), Wilma was inspired by another American sprinter – Jesse Owens, her inspiration from the infamous 1936 games in Berlin.
Whilst her victories had her cast as America's 'leading lady', Wilma returned home to a very divided nation. When Clarksville celebrated 'Welcome Wilma Day' to celebrate her achievements, Wilma used her new-found fame to insist that the event be fully integrated between black and white people – the first fully integrated event in the city's history.
Wilma retired from running age 22, feeling she had reached the heights of her Olympic career. In her own words; "I'll stick with the glory I've already won, like Jesse Owens did in 1936"
Perhaps Wilma thought her fame was required elsewhere. As well as gaining a degree in education in 1963, Wilma spent over a month in west Africa as a US goodwill ambassador. On her return, she took part in a civil rights protest in Clarkesville to desegregate the city's restaurants. Within weeks, all of the city's restaurants, as well as public facilities, became fully integrated between black and white people.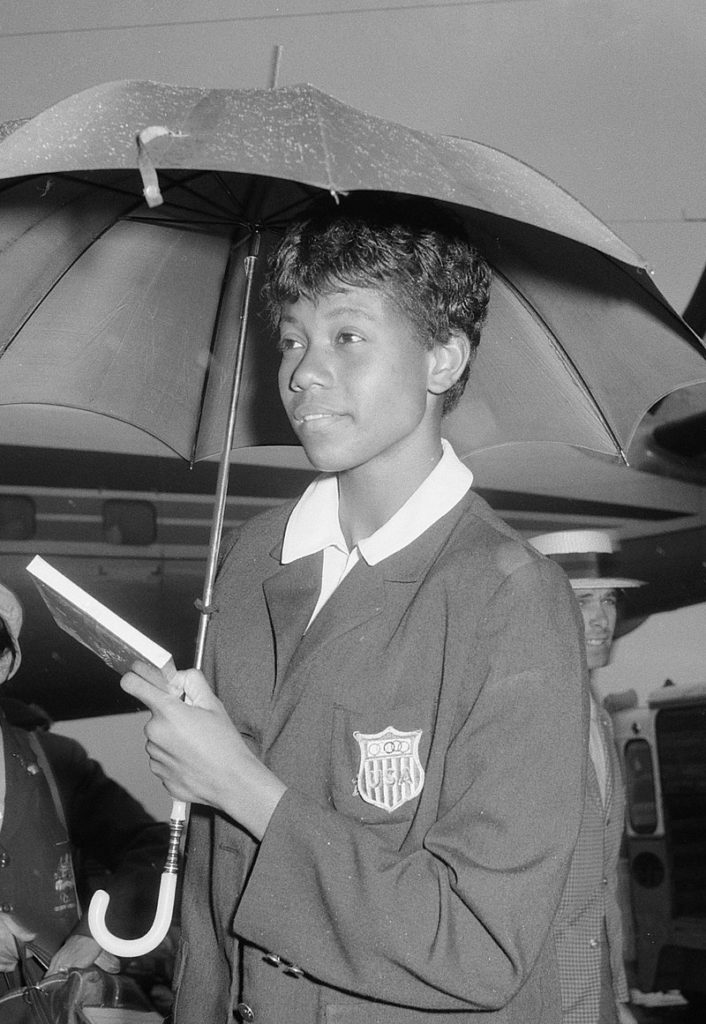 No doubt the childhood memory of those weekly 50 mile bus rides to a 'black' hospital were high in Wilma's mind – with a determination that no other young black child would have to endure the same hardships.