Our KOREC colleagues share their passion for mapping
Maps – they're made to show us where we are, where we're going, and how to get there. Right? Well, partly. Here at KOREC, we're self-confessed mapping addicts, and we know that maps are so much more than this. So, to celebrate the arrival of KOREC Mapping in May, we…
Maps – they're made to show us where we are, where we're going, and how to get there. Right? Well, partly. Here at KOREC, we're self-confessed mapping addicts, and we know that maps are so much more than this.
So, to celebrate the arrival of KOREC Mapping in May, we asked our colleagues to send us their absolute favourite map, and to tell us why they love it so.
From the sheer range of entries received, we see that maps can educate, inform, inspire – make us laugh, make us nostalgic, and yes, even occasionally let us lose ourselves.
Journeys through Space…
An 'absolutely mad' 115ha area of Russia was the choice of Harriet Brewitt. Known locally as 'Saatse Boot', the small area of Russia cuts a boot shape into Estonian territory, meaning the Estonian road 178 crosses the border twice and passes through Russian territory for around 1km. Whilst driving the road is allowed, stopping is not, and neither are pedestrians – as the signs on Google streetview attest!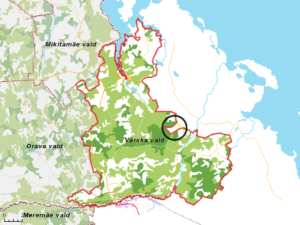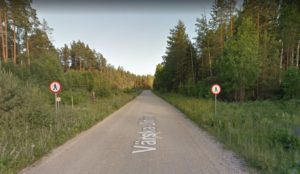 Speaking of driving, Jim McEwan's map shows us that in just 9 minutes he can be in his favourite pub, the White Horse! But don't worry – his wife is very kindly doing the driving, or in Jim's words – "she literally drives me to drink…and then home again"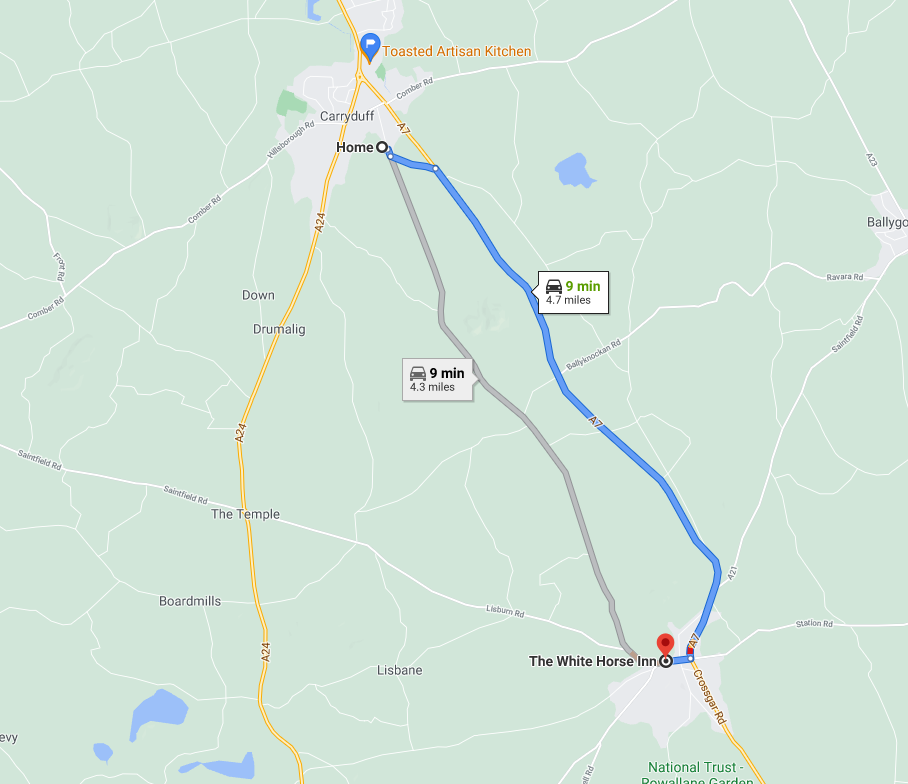 And speaking of pub crawls, how's this? Philip McCarten's favourite map combines his passions of map-making, GIS data and a cheeky tipple to highlight all 24,727 pubs in the UK – and the shortest route between them! And before you ask – if you travelled on foot, it would take you 3 years to visit every single one of them.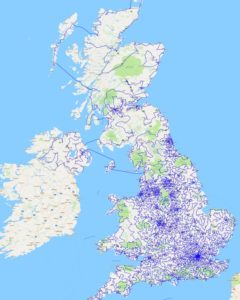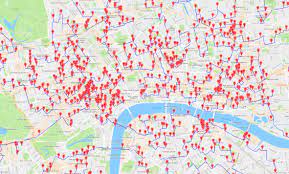 …And Time
For Rob Judge, a classic map from the medieval world was his choice. The Mappa Mundi, made in around 1300, shows the world as it was understood by Christian Europe – with Jerusalem at its heart. Why is it such a marvel? For Rob, it's the achievement of "producing a map with very limited technology, communications and the ability to travel long distances. A wonderful bit of history".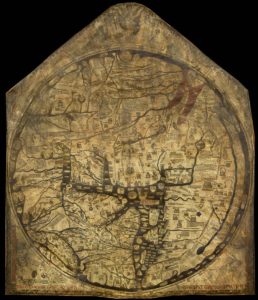 Going further back, Simon Evans' map shows a time when the United Kingdom was intimately connected to mainland Europe. No, not 2016, rather 16,000BC, when sea levels were much lower and a vast area of land known as 'Doggerland' occupied much of the present-day North Sea.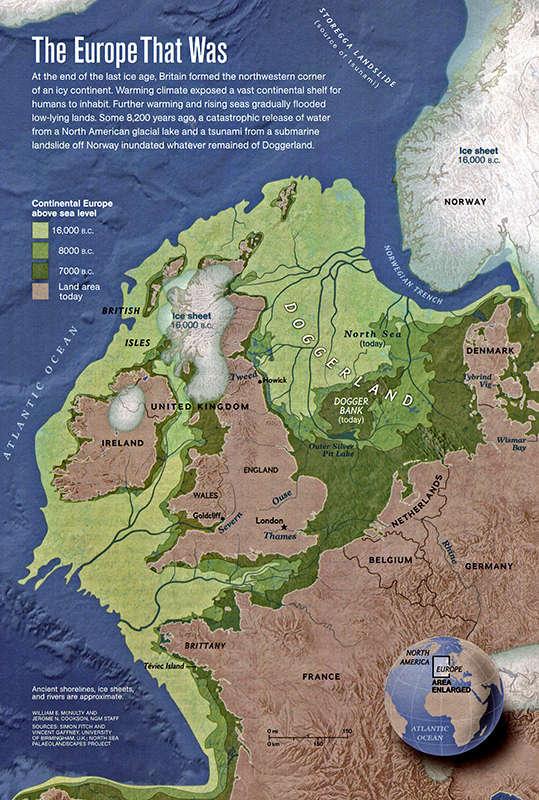 Coming back into the near-present, Lloyd Wilkinson submitted not 1 but 3 maps from the excellent collection at the National Library of Scotland of the same area – his hometown of Northampton. The series of maps from 1900 to 1935 show the rate of change and growth as the town experienced rapid industrialisation, a cause close to Lloyd's heart as he studied urban industrial growth at university.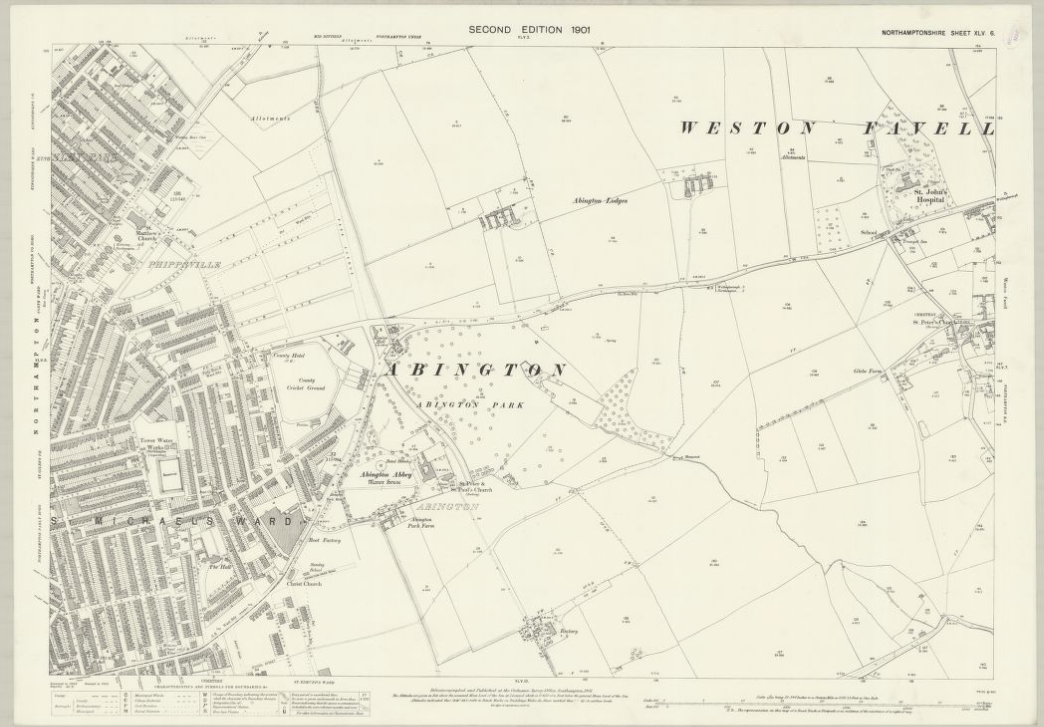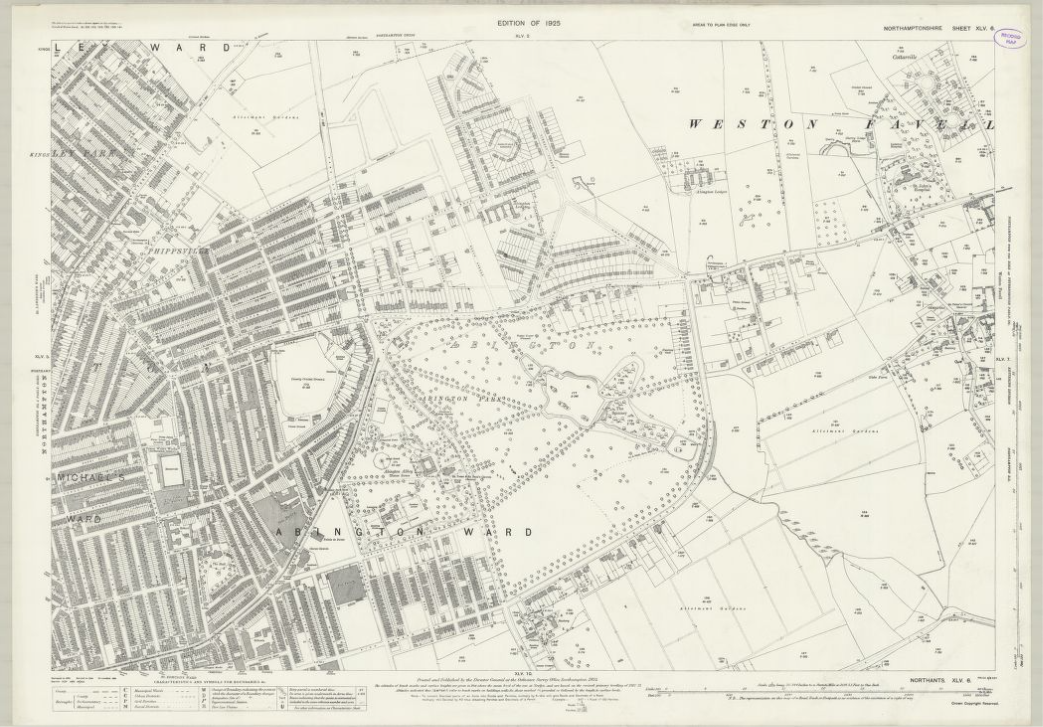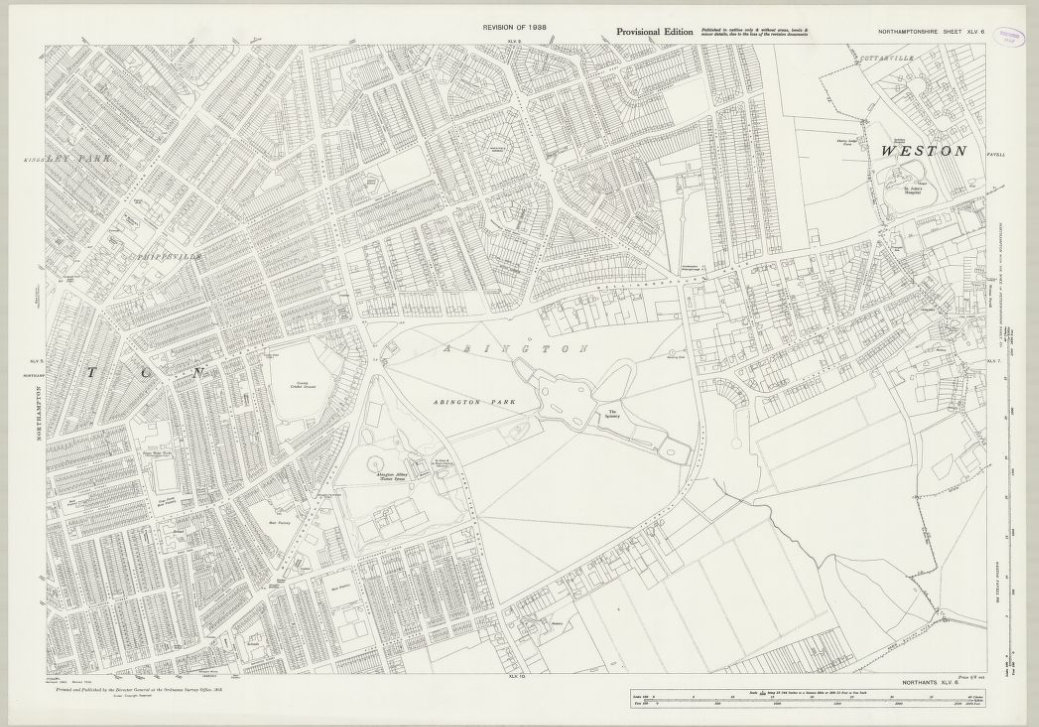 Up High….
Satellite imagery and remote sensing has transformed our understanding of the world and our sense of place. For Tracy Critcher, a Google satellite map of her childhood home of Chiswick brings back many happy memories of her Dad rowing down the 'mighty river Thames', summer days outside the pub, and of course, the biggest ice cream shop EVER. Couldn't be put better than Tracy herself ' "the map looks busy because it is filled with life"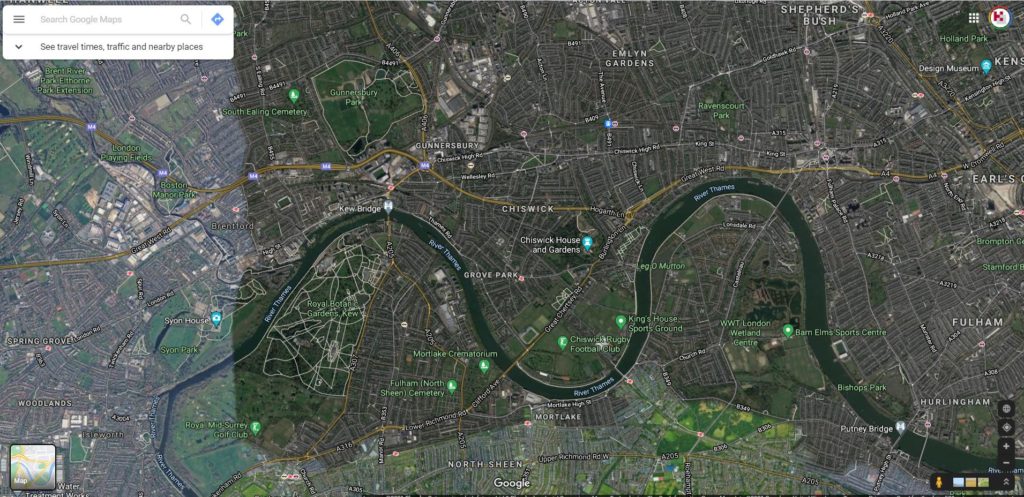 And down low…
From London to the remote north-west Highlands of Scotland, Laura Harper has chosen this geological map of Loch Assynt. Laura spent a happy six weeks mapping the shore of the loch for her Geology dissertation – despite almost constant rain and the dreaded Scottish flesh-eating midges!
This map combines the geological data of some of the oldest rock formations in the UK, whilst also being a work of art in its' own right.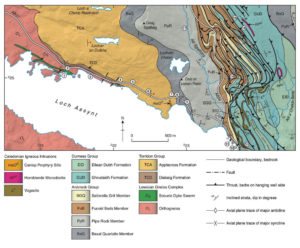 Maps as works of Art
And speaking of art, Karen Wentworth has chosen Stephen Walter's Map of Liverpool (2008-09), a vast, beautiful hand-drawn and insanely detailed map of the city. As a proud Scouser, Karen loves this map due to the sheer amount of local history, knowledge, and local scouse lingo featured – not to mention the two famous football clubs, and of course Crosby, home of KOREC's Liverpool office!
Literary Maps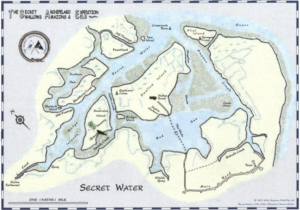 Another Liverpool colleague, Richard Selby has chosen the map from the novel 'Secret Water' – from the Swallows and Amazons series of books by Arthur Ransome. In the story, the Swallows' father maroons the children on the island with just the outline map of the area – leaving the gang to survey the land and fill in the gaps! Perhaps reading the novel as a 10-year old inspired Richard for a career in surveying?!
Maps as Nostalgia
To complete our tour through this world of maps, we look at three maps that create or inspire happy memories.
Graham Sharp's map of Walt Disney World reminds him of the many smiles that this place has brought him and his family, young and old, over the years.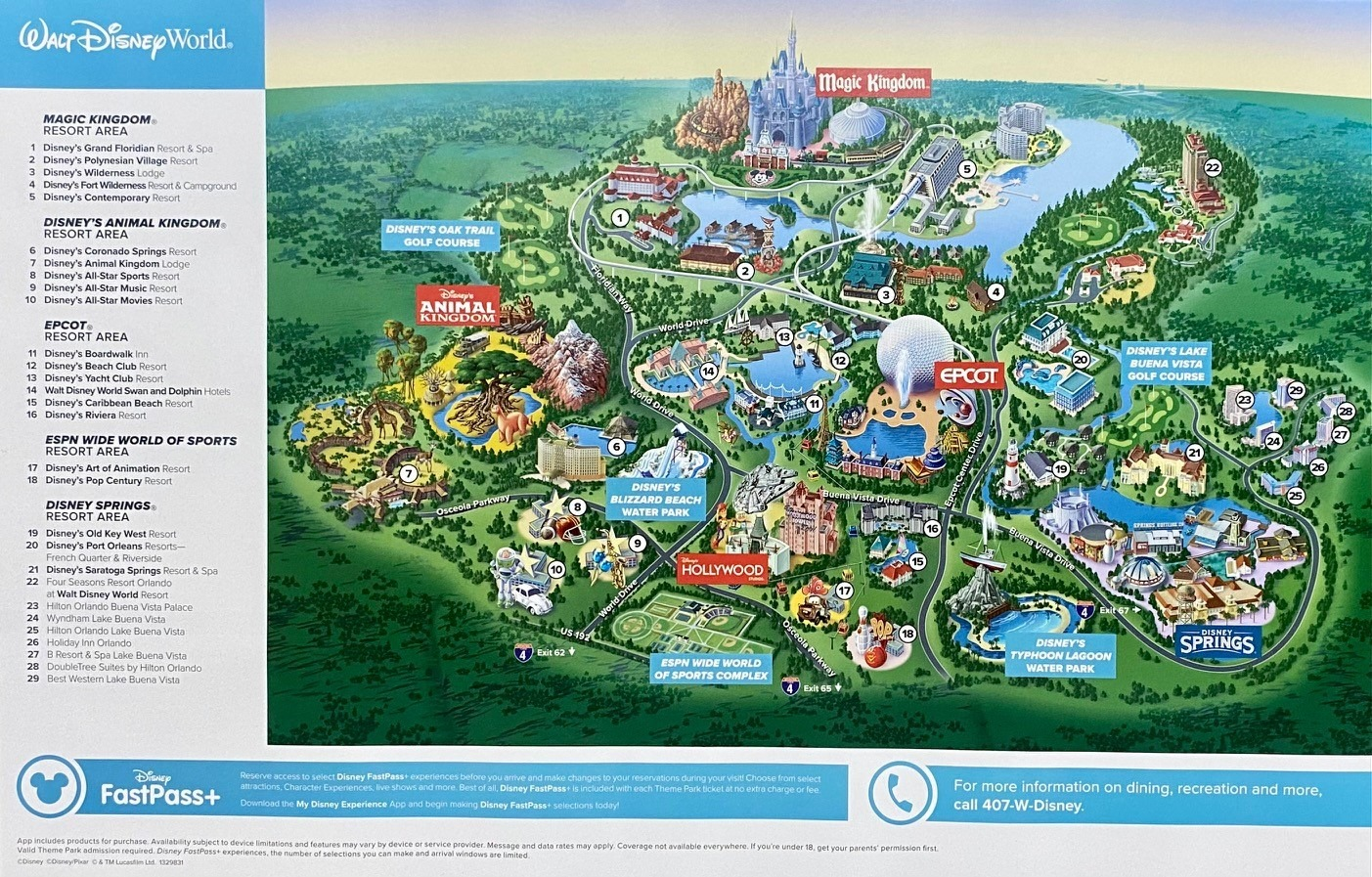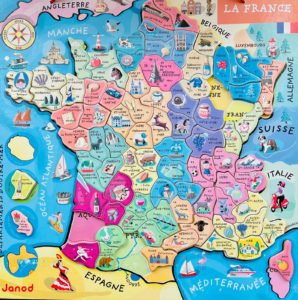 For Kirsten Moss, this jigsaw map of France, purchased when her daughter was 3 years old, brings back many happy memories of French family holidays over the years. Daughter Ruby would love pointing out all the places she'd been, as well as all the different regional birds, animals and foods! So much so, the jigsaw map still hangs on her bedroom wall to this day.
Our final map, another bedroom wall classic, comes from Melvin Penwill. Melvin has unashamedly passed his love of maps onto his son Jacob – who loves to point out all the places his Daddy has visited, as well as discovering the animals and where in the world they live. Jacob's favourite place on the map? The UK, because this is home.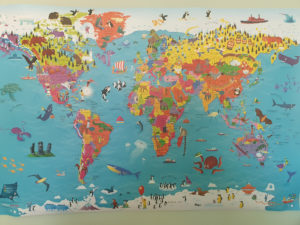 Thank you to all our map contributors, we had such a great time poring over all your entries.