KOREC Opinion – What can your customer database tell you?
How examining your database can shape your company's future.  KOREC's Business Area Manager – Mapping & GIS, Richard Gauchwin, shares some thoughts on how our GIS and mapping customer base has changed over the years and what this means for the future. With GDPR well and truly upon…
How examining your database can shape your company's future.  KOREC's Business Area Manager – Mapping & GIS, Richard Gauchwin, shares some thoughts on how our GIS and mapping customer base has changed over the years and what this means for the future.
With GDPR well and truly upon us, here at KOREC we've be closely examining our customer database to ensure that only those of you who wish to hear from us do.
Taking the time to analyse our customer data has reminded us just how many industries we've been working with and how varied our customer applications are. But what can we learn from our changing database and how will it shape our future plans?
Emphasis on efficiency – more industries are going digital
A decade ago, KOREC's strongest message for potential mapping customers was '…if you want to become more efficient in both the field and the office, ditch the pen and paper and go digital'. Our case studies focused on 'core user' examples involving street column surveys, cemetery mapping and street furniture inventories with the collected data usually managed on a corporate GIS. Today, our database shows that adoption of digital data capture, digital inspections and digital data verification is now widespread across a broad base of users, and it's easy to understand why. Whilst the need for greater efficiency never diminishes, fortunately the cost of the relevant hardware and the length of the software learning curve has!
KOREC Opinion – With these barriers removed, going digital is a 'no brainer' – the benefits far outweigh the investment! We expect the market to grow and broaden.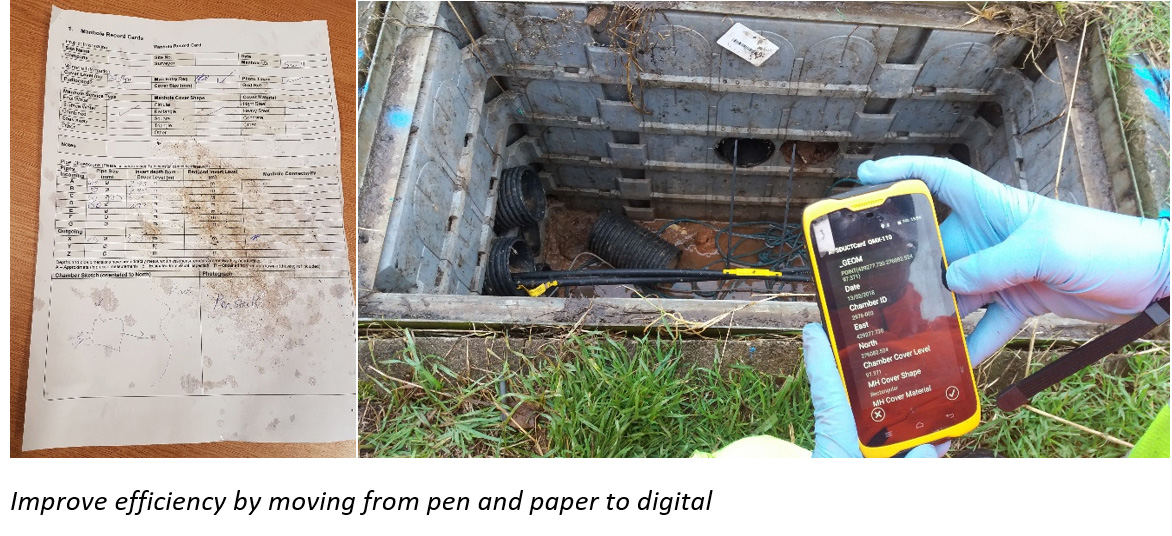 Our customers seek solutions rather than products
There is no doubt that today's KOREC/K-Mobile customer has a far more sophisticated approach to data capture than ever before. It goes way beyond the initial need for a product or system that simply enables the recording of just the positional and attribute information that we were still seeing even five years ago. KOREC customers now want this geospatial element to be part of an overall workflow where the end product is intelligent data that can be queried and used for proactive rather than reactive purposes. Our customers don't want to just know where a certain gully is, they want to know when it was last cleaned? How often does it flood? Does its maintenance programme need changing from every six months to every two months. In short, can it be part of a proactive maintenance problem that will improve efficiency and cut costs?
KOREC Opinion – More and more of our customers want a fully integrated system that allows them to capture, update and query information in a seamless process. We'll be continuing to develop K- Portal, our hosted, cloud based solution for the live monitoring of a project's progress and the assignment of work orders based on intelligent information. In a recent industry survey*, 84% of respondees think users are now demanding complete workflow solutions rather than standalone products and we're completely in agreement.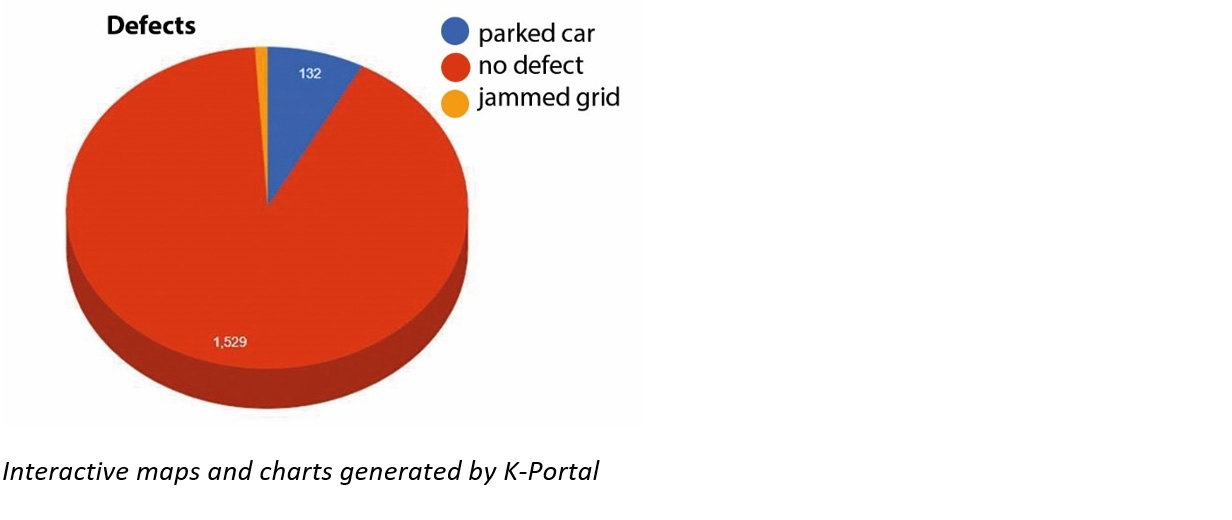 Customisation is king!
We've recently devoted a whole Let's Be Specific article to this very subject and it's just been published in Geomatics World. During the past twelve months, KOREC's in-house software development team has been approached many times over by customers with very specific requests. For example, "We want to move from pen and paper to digital data collection and retain our existing workflow because it works well but off-the-peg data capture software won't allow us to do this." Or "We want software that automatically calculates a value we need out in the field for immediate decision making rather than our current system that requires us to process information back in the office."
KOREC Opinion – Our in-house software development team has customised applications on behalf of many industries. But here's another thought, if customisation is generally accepted as a crucial element in the successful take-up of a system, why not create data capture systems that are not just application/industry specific but customer specific?….and that's exactly what we're doing by handling requests from the smallest tweak to full systems. We expect widespread take-up of customer specific solutions.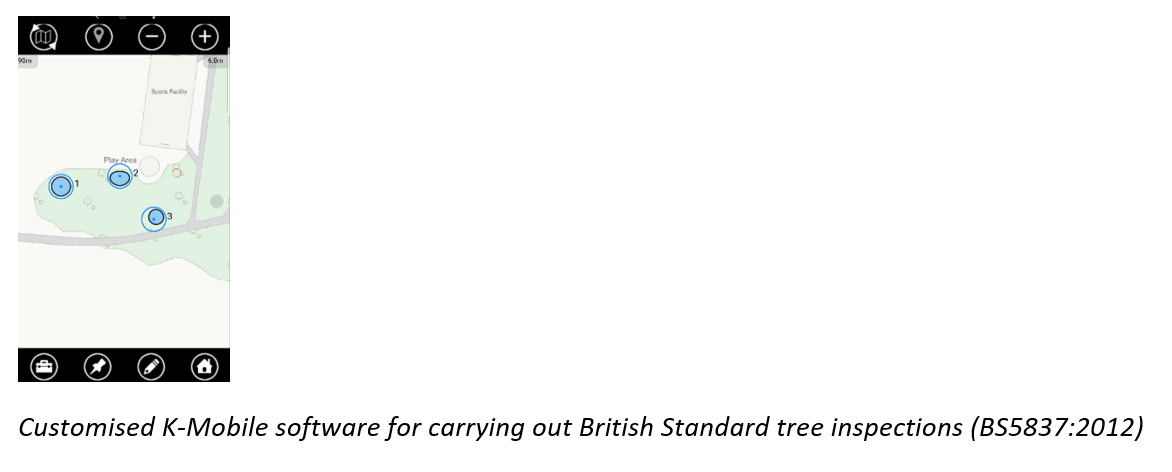 Greater acceptance of cloud computing and its benefits
Not so long ago, 'The Cloud' was viewed as a slightly suspicious concept that may or may not be secure. Five years on and it's been an industry game changer. Importantly, access to the cloud is through any web browser, minimising impact on IT infrastructure and resources. This easy access, combined with the increased bandwidth for storage, processing and sharing of data, has changed the way we present data, share it and act upon it.
In particular, users of our Mobile Mapping service for large projects can use our K-Portal to monitor work on a minute by minute basis through a 'breadcrumb' trail and this useful information can be used in interactive charts, for example, just click on a segment to view the location of all recorded defects. This means information can be acted on immediately.
KOREC Opinion – More and more KOREC customers are asking for customised solutions that include our K-Portal hosted, cloud based solution for the live monitoring of projects, live analysis and the issuing of work orders. In fact, we have one customer that, via the cloud, remotely manages its operations on the other side of the world! And of course, as data becomes viewed by more shareholders, the quality of the end product or deliverable, whether it be a report or a plan,  will become even more important.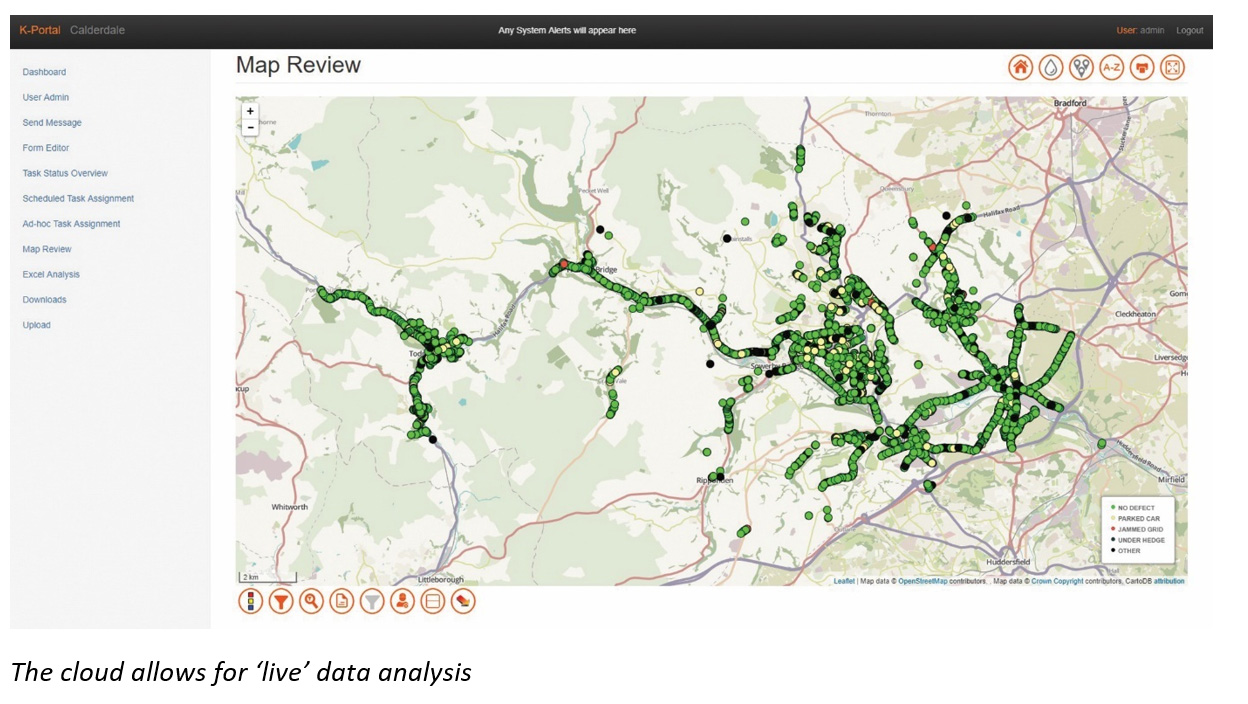 'Geospatial' is everywhere
Thanks to the rise of the Smartphone, field software such as K-Mobile (running on both Windows and Android), and of course Trimble Catalyst, the industry's first software, low cost, subscription based GPS, affordable cm positioning is now available to everyone. The arrival of Trimble Catalyst, a simple 'plug and play' system means that accurate data collection is no longer reliant on a full understanding of coordinate systems, geodetic datums and correction sources.
KOREC Opinion – Unlimited growth outside of our traditional customer base. The affordable tools are all in place to address the needs of a broader range of users, particularly those for whom accurate, positional data is important but still secondary to their line of work.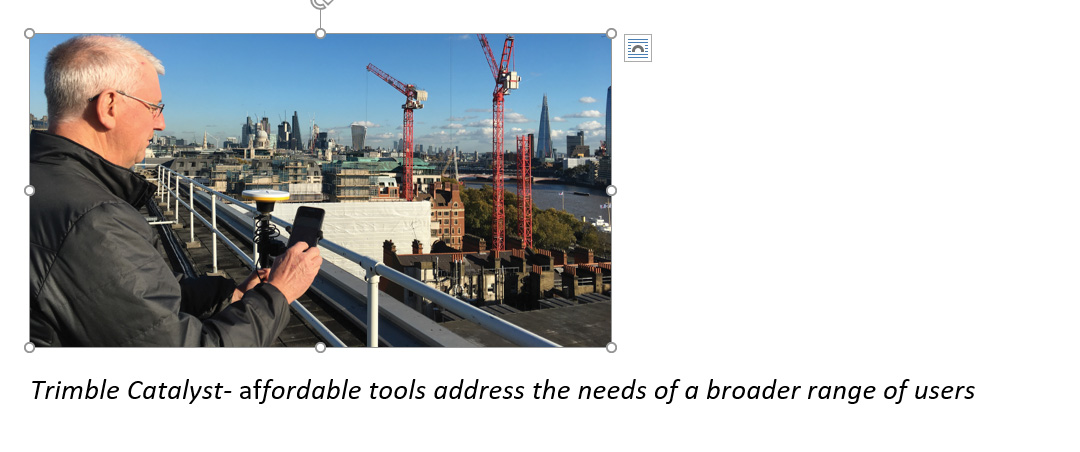 A new age of entrepreneurs
We are entering the Fourth Industrial Revolution, one that will be driven by A1, Big Data, IoT, Robotics and Cloud Computing. The rate of innovation is likely to be fast because our world has greater connectivity than ever before. Consequently, we will see a new generation of thinkers, those who have grown up with Smartphones and the cloud, who will be better equipped to push the boundaries of the geospatial industry from both inside and outside and use positional information in ways that, as yet, we can't even imagine!
KOREC Opinion – We are already seeing signs of this through the Ordnance Survey's Geovation initiative. Based in London 'The Hub' is a data lab for creative people who want to experiment with property and location information and technology. It is also the recipient of a number of free Trimble Catalyst Licenses to further assist innovative use of high accuracy positioning. Exciting project at the hub are combining Catalyst, robotics and AI. Watch this space!
Alex Wrottesley, Head of Geovation, commented: "Location is at the heart of all new technology propositions. In a world where smartphone use is ubiquitous every interaction can be connected to location-data and intent. At Geovation we work with hundreds of entrepreneurs and startups looking at opportunities in almost every sector – property, infrastructure, connectivity, transportation and wellness to name a few. We can't wait to see that the next generation of businesses can do with the technologies that are now available to them".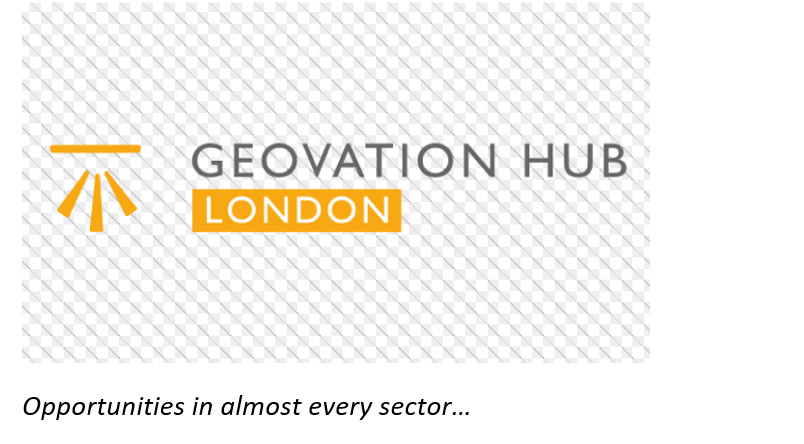 In conclusion, we can't begin to imagine what our customer database will look like 10 years from now but we are preparing for a customer that is well versed in the benefits of Big Data, AI, Robotics, Cloud technology, Customised Workflows and subscription based services.
*We're not the only ones to share our views on the market. Over 50 geospatial industry leaders have been sharing their thoughts and opinions in the Geospatial World Leaders' Outlook report. It's well worth a read.