For information on how KOREC have responded to the COVID-19 Pandemic, and access to our Risk Assessments, please
click here.
K-Mobile update – new front screen
2 July 2018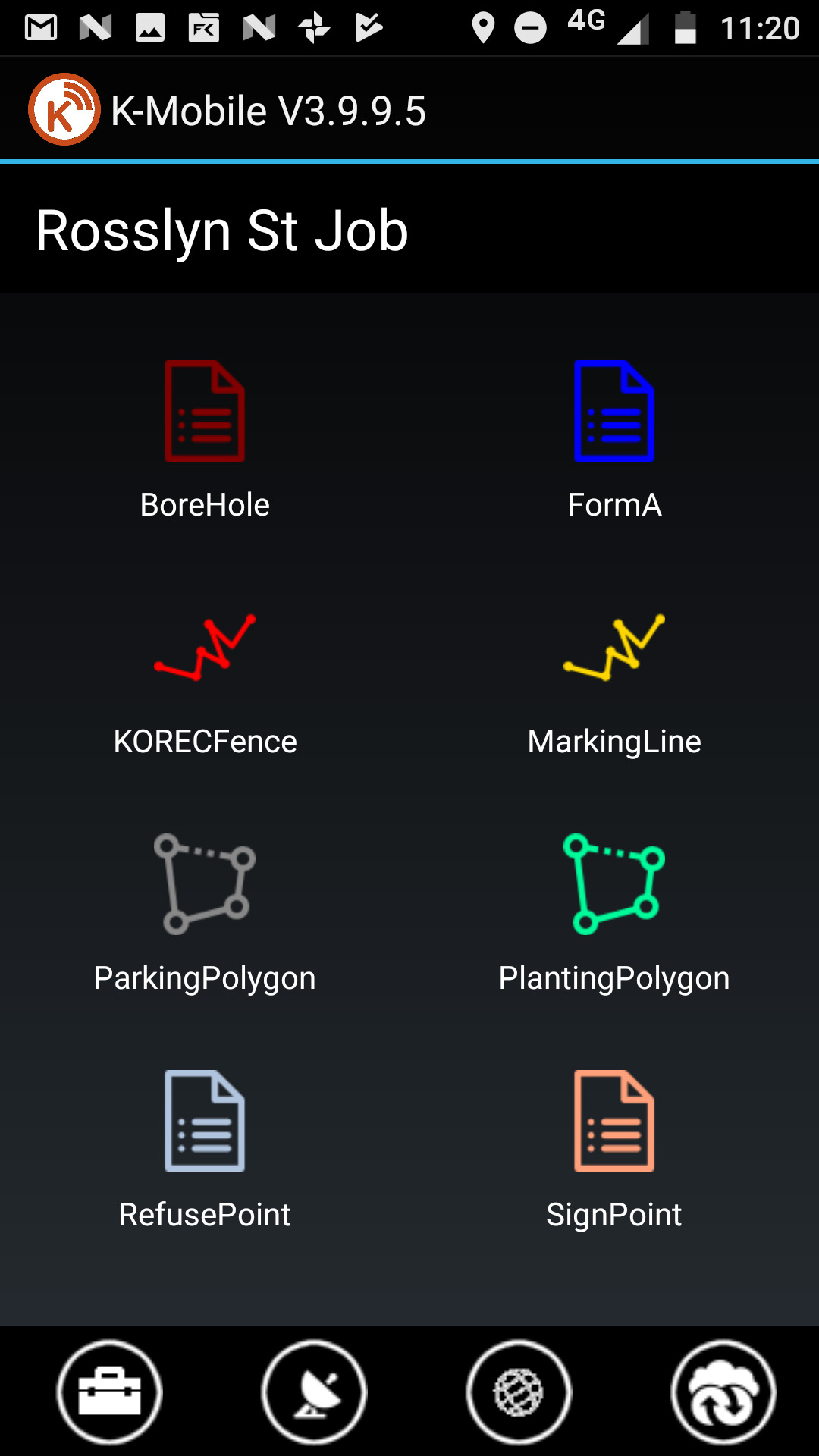 The latest functionality that we've added to our K-Mobile field data capture software has been developed specifically to save time and speed up efficiency in the field, especially for those working in high density asset areas. Field workers can now select a wide range of feature points from the front screen saving at least a couple of clicks for each asset recorded.
We've also introduced a new form 'Clipboard' feature. This is ideal for anyone who has a number of forms to fill in, but not all in one go. Users can now revisit the same form at intervals throughout the day, without the risk of duplicating the form, and add information as and when it's collected. Coloured white, amber and green icons for each form provide a quick glance progress report as to how much information has been collected for each of these forms. Useful!
Talk
Korec
Case Studies
A combination of two Trimble GPS solutions, the R10 Receiver and Trimble Catalyst (a unique subscription-based GPS solution)

Tackling knotweed with high accuracy GNSS Read More >

Trimble VRS Now has been used to replace a base station bringing even greater coverage and improved efficiency to the Hydrographic Survey Team at ABP Southampton.

Supporting the safe navigation of vessels within the Port of Southampton Read More >
Case Studies
Latest News
In the beautiful Staffordshire countryside lies 16.9km of preserved, standard gauge heritage railway better known as the Churnet Valley Railway. Noted for its nostalgic steam train rides and themed days out, it's also now the destination for many KOREC customers keen to see the latest Trimble GEDO technology demonstrated on a track. Following the restrictions […]

Just the ticket or why one good turn deserves another! Read More >

Maps – they're made to show us where we are, where we're going, and how to get there. Right? Well, partly. Here at KOREC, we're self-confessed mapping addicts, and we know that maps are so much more than this. So, to celebrate the arrival of KOREC Mapping in May, we asked our colleagues to send […]

Our KOREC colleagues share their passion for mapping Read More >
Latest News
Webinars
No upcoming webinars available, check back again soon!
View Webinars