Bake It 'till you Make It
A massive shout out to all our star bakers who treated us to their MacMillan Coffee morning bakes - raising over £450 in the process!
Sometimes in life, things just fall into place, the stars seem to align, and all is good in the world. Take last week as an example – Tuesday marked the return of The Great British Bake Off to our screens, and the annual MacMillan Coffee Morning took place on Friday. Pure perfection, right?
We chose to celebrate in style and mark the occasion by hosting our very own 'Bake Off' – After all, there's nothing we like more than a bit of healthy competition. Our Liverpool office was up first, hosting their coffee morning on Thursday.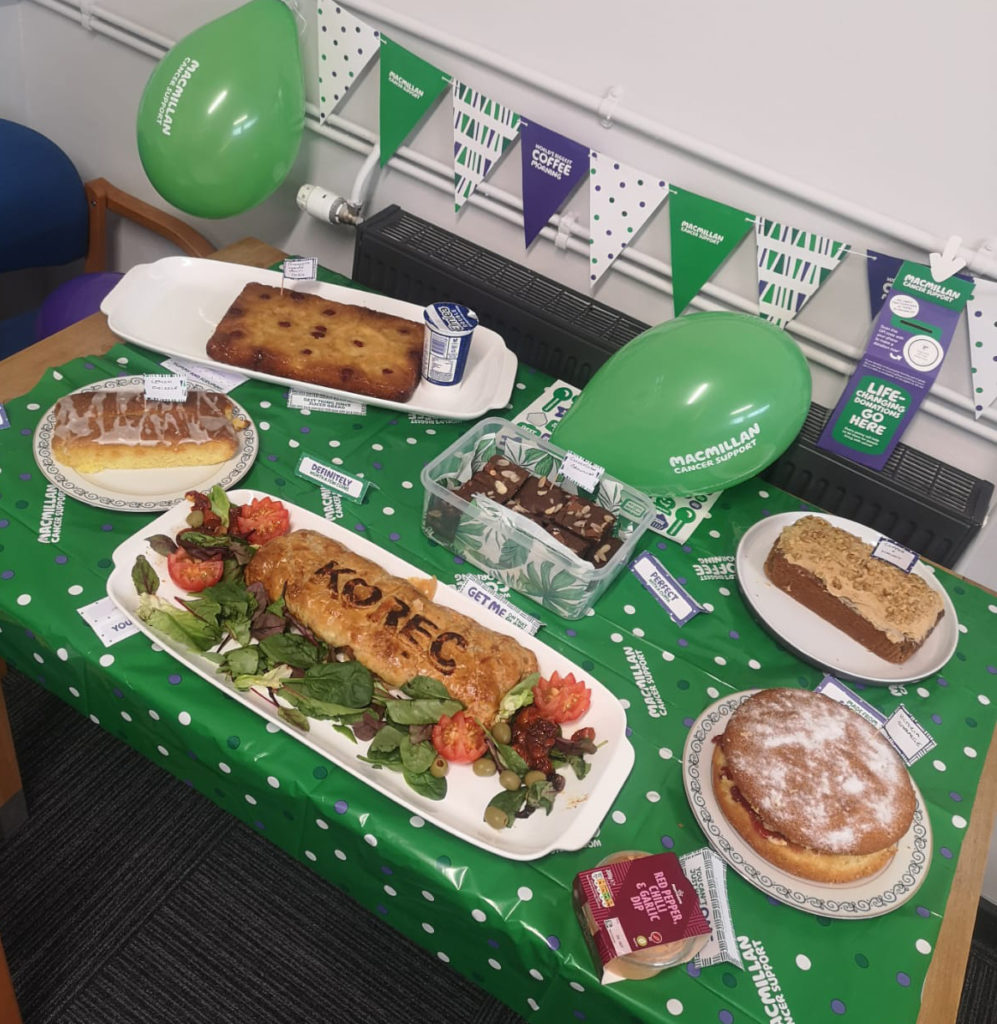 Steve, Karen and Lorna treated us to an array of goodies including a pineapple upside-down cake, coffee and walnut, and a classic Victoria sponge. But it was Patsy who really stole the show with her branded (!) KOREC sausage roll.
So the pressure was really on for team Huntingdon come Friday, but they had a secret weapon in the form of Lloyd "Hollywood" Wilkinson – our very own cake judger!
As the photos attest, the turnout was great, and the quality of bakes was very high. Lloyd had a very challenging time taste-testing all of the treats, but eventually the winner was crowned – congrats to Laura, who was awarded with a beautiful Tiara for her efforts!!
Most importantly, besides the joy of getting together again and enjoying some lovely home-baking, our teams raised over £230 in funds – matched by KOREC, that's £460 to help fund the vital work of MacMillan nurses. Now that's something truly worth celebrating.
A huge thank you to all our wonderful colleagues who baked, ate, and raised cash!