Mobile Mapping Essentials: Publish and share your data online with TMX Publisher
Date: Thursday 1st December 2022
Time: 08:28pm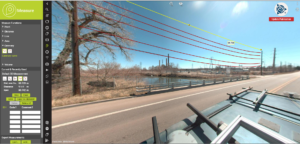 Find out how mobile mapping data can be published and shared inside or outside of your organisation using TMX Publisher. Learn how to visualize data and how to utilize TMX Publisher as a production tool with the available extraction features and PlugIn integrations.
Date: Thursday 10 December
Time: 9am GMT
To attend this webinar, please register by clicking the button below.