For information on how KOREC have responded to the COVID-19 Pandemic, and access to our Risk Assessments, please
click here.
Trimble SiteVision Version 2.00
2 June 2020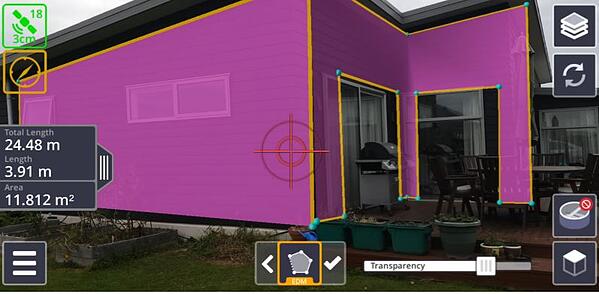 In addition to current features, we've added new functions that take augmented reality to the next level. While you can still use SiteVision to:
Reduce costs by catching design errors and make adjustments before construction begins.
Achieve greater productivity by accelerating decision making and minimize rework.
Easily communicate design to a wide range of stakeholders with different levels of technical understanding.
Improve safety through the ability to highlight any existing buried utilities before breaking ground.
Measure points from model to real-world, real-world to real-world, and model to model.
The newest features include the ability to measure area, design dams/trenches/banks, assign symbols to measurements, create a project on-site, and more
Talk
Korec
Case Studies
A combination of two Trimble GPS solutions, the R10 Receiver and Trimble Catalyst (a unique subscription-based GPS solution)

Tackling knotweed with high accuracy GNSS Read More >

Trimble VRS Now has been used to replace a base station bringing even greater coverage and improved efficiency to the Hydrographic Survey Team at ABP Southampton.

Supporting the safe navigation of vessels within the Port of Southampton Read More >
Case Studies
Latest News
"Trimble VRS Now can be summed up in a single word – reliability." Neil Jefferies, Greenhatch Group Director There are many reasons why KOREC customers rate Trimble's VRS Now Service but in all they years since it's release, the top four haven't changed at all – accuracy, flexibility, reliability and availability – all […]

Trimble VRS Now – no base station required! Read More >

Did you know that the Trimble X7 3D Laser Scanner has an integrated calibration feature that offers full auto-calibration of range and angular systems in 25 seconds with no user interaction or targets? This Trimble technology is a smart feature that monitors environmental temperature, ambient light, vibration, instrument temperature and vertical speed to take the […]

The Trimble X7 auto-calibrates – five reasons why this matters Read More >
Latest News
Webinars
No upcoming webinars available, check back again soon!
View Webinars