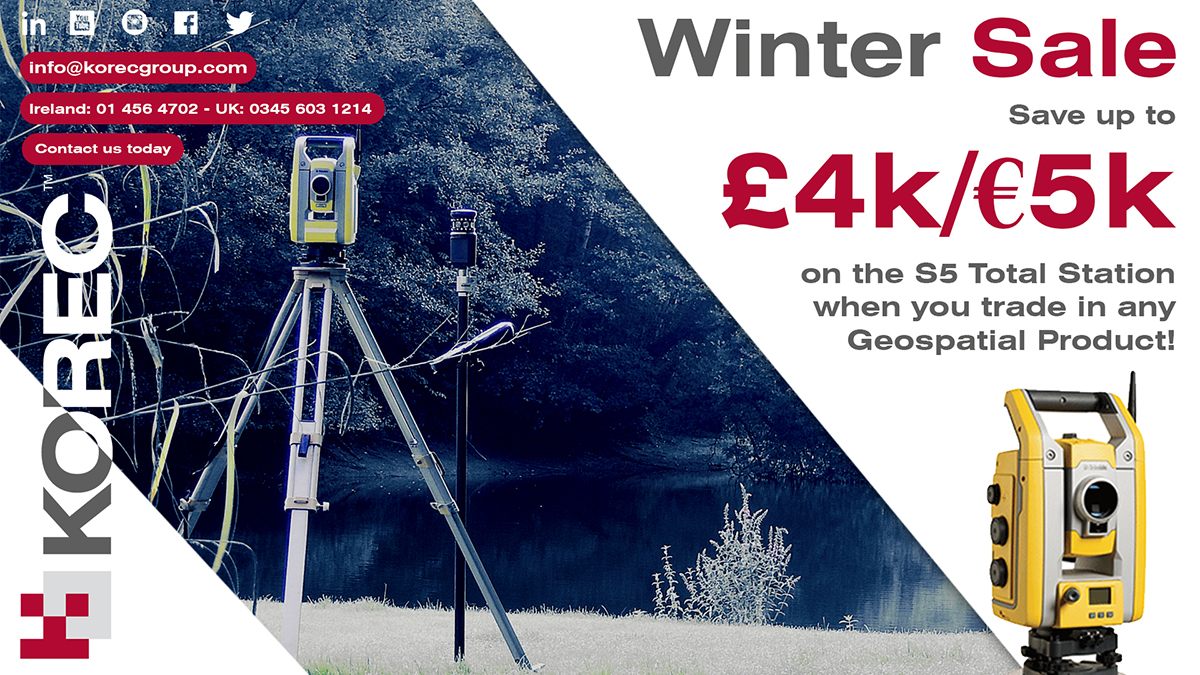 It's been really hard to find the perfect way to describe the Trimble S5 Robotic Total Station for this special winter offer.
First of all, we came up with 'entry-level' but the only thing entry level about the S5 is its price because it has the same chassis and build as the advanced Trimble S7 Series and can be paired with Trimble Access software for the same workflows and advanced capabilities as any other instrument on the fleet. It also offers the same market leading Trimble technologies:
Trimble MagDrive: Smooth and silent, electro-magnetic technology means fewer moving parts. The instrument moves faster whilst under lock which allows for greater freedom of movement whilst tracking a prism This also reduces wear and tear extending the life of the instrument.
Trimble SurePoint: Ensures accurate pointing and measurements by actively correcting for unwanted movements like wind, handling and sinkage.
Active and Passive Tracking: No need to educate the S Series on what not to track – it will only track the ID requested on the active tracking system. It will also track passively for auto centering on traverse targets or when using your favourite mini prism for accurate setting out.
L2P – Locate to Protect: Pure peace of mind. Know where your instrument is at all times and receive alerts when it leaves a defined area. You can also be alerted when your instrument is knocked, letting you know it would be prudent to put it on a base line for checking.
Compatible with two active targets: For the topo surveyor there is still no beating the MT1000 – renowned for the solid lock through vegetation, even when you cannot see the prism. For the setting out engineer we have the AT360 – total confidence in the accuracy of your work with the electronic bubble from the AT360 prism which allows you to see on the controller exactly how accurately you are measuring for setting out.  No need to rely on the basic bubble from the pole.
But back to the story….Then we came up with 'robust' and 'workhorse' because an all-rounder like the S5 sees plenty of site use and understandably a few hard knocks as well.
Finally, we came up with 'Packs a Punch'! To find out why, read our case studies below and check out its spec. here