Totally Devoted to You
Total Station. It's not likely to be the most exciting piece of kit in your toolbox – but as these happy customers attest, your Trimble total station might just be your most faithful survey sidekick. The name may not set your pulse racing, but when everything else seems so uncertain…
Total Station. It's not likely to be the most exciting piece of kit in your toolbox – but as these happy customers attest, your Trimble total station might just be your most faithful survey sidekick.
The name may not set your pulse racing, but when everything else seems so uncertain at the moment, isn't it reassuring to just have a piece of kit that performs, day in, day out, in all weathers?
"We've put our Trimble S7 through a lot, from surveying to scanning to setting out, and it's always lived up to our expectations even in torrential rain, to put things into a better perspective, we would be broken by the cold and rain but the S7 would still be going!"
Ionut Pascuta, Civil Engineer, Lay of Land
The Reliability you Need – projects large & small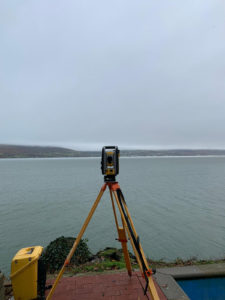 "Our Trimble S5 is used for surveying and setting out on both small and large scale projects. It has yet to let us down yet even in the unpredictable Irish weather"
Gary O'Hare, Mourne Air Surveys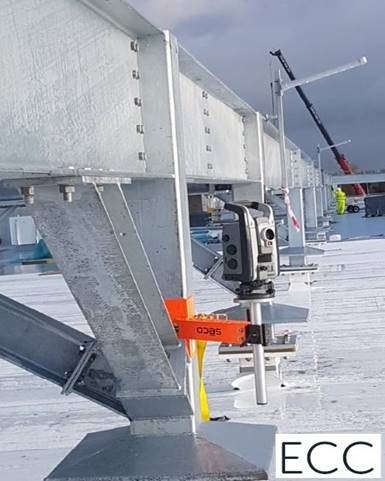 "Robust, reliable and consistent, hail or shine, our Trimble S8 brings the reliability we need for reducing risk for our clients on complex engineering projects"
John McGoey, CEO, ECC Group
Total Security with Locate 2 Protect
As well as delivering robust & reliable performance on the daily, all Trimble S-Series total stations are available with Locate to Protect (L2P) tracking technology – so in the worst case scenario, if your kit is lost or stolen, you can track and locate it, in real time, to aid a speedy recovery – sometimes as fast as 30 minutes.
And this month, we're including L2P cover, alongside a ream of other benefits, for 3 years, when you buy your own Trimble total station from us.
That's 3 years peace of mind, including no calibration fees, no repair or update costs*, no support costs, and 5% off hire costs if you need a replacement unit – until 2023.
We call it, the Peace of Mind package.

Find out More
Give us a call;
UK 0345 603 1214
Ireland +353 (0) 1 456 4702
or download our PDF with the offer details?
*refers to non-damage related repairs