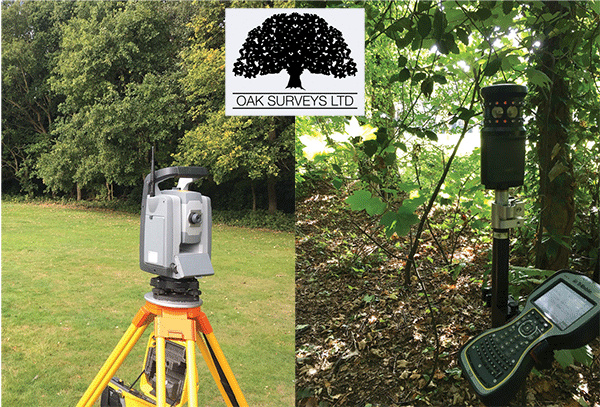 Trimble MultiTrack technology  "Worth its weight in gold"
Trimble's patented MultiTrack technology has been around for over 10 years and many KOREC customers report that there is still no beating the MT1000 target – renowned for its solid lock in even the most challenging conditions.
One of those KOREC customers is Chris Holley, Owner of Folkestone based Oak Surveys. Working throughout the South and East of England, Chris undertakes a wide variety of survey work including topo, GPS, building surveys and tree surveys. During his 14 years of survey experience, including 5 years with Bovis Homes, he has used both Leica and Trimble instrumentation but favoured Trimble's reliability and the single user friendly interface provided by Access software when it came to the choice for his own business. Today his fleet includes both Trimble GNSS and a high accuracy S8 total station with Trimble VISION.