For information on how KOREC have responded to the COVID-19 Pandemic, and access to our Risk Assessments, please
click here.
New KOREC case study – let sleeping bats lie!
10 February 2020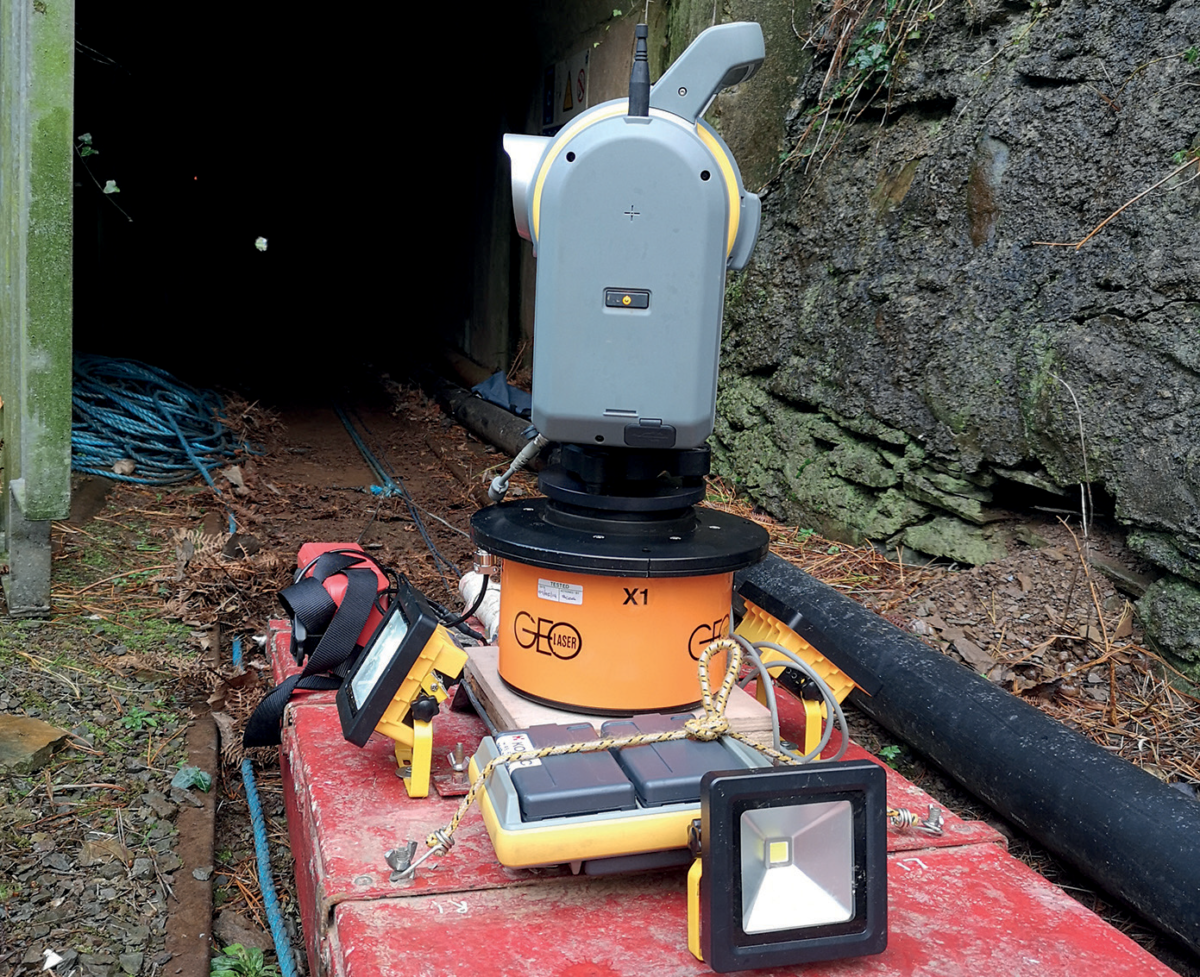 Has it really been over 2 years since the launch of the Trimble SX10 Scanning Total Station? We can't believe it either!
However, it's been particularly interesting over the last year to see the breadth of applications expand so significantly as surveyors and engineers, familiar with the technology, become highly resourceful in the new ways that they can use it. Our latest case study is a perfect example of this. Our thanks again to Lee Husk, Director of PDS Surveys, for sharing this latest story with us. When Lee found himself confronted with the challenge of how to produce an accurate point cloud of a 170m tunnel, with no human access permitted, that's also home to one of Britain's rarest bats hibernating over winter, he found his answer with the SX10.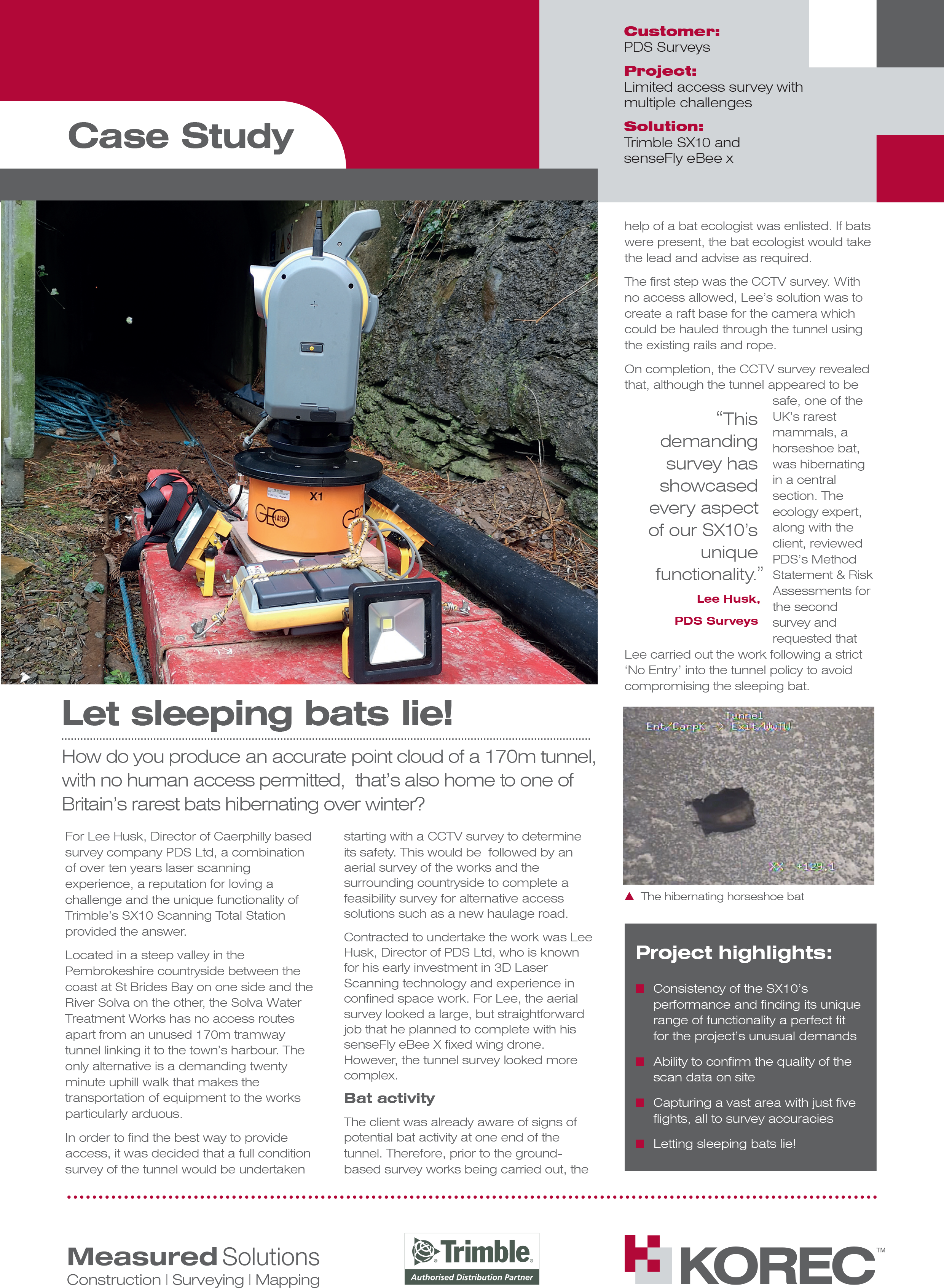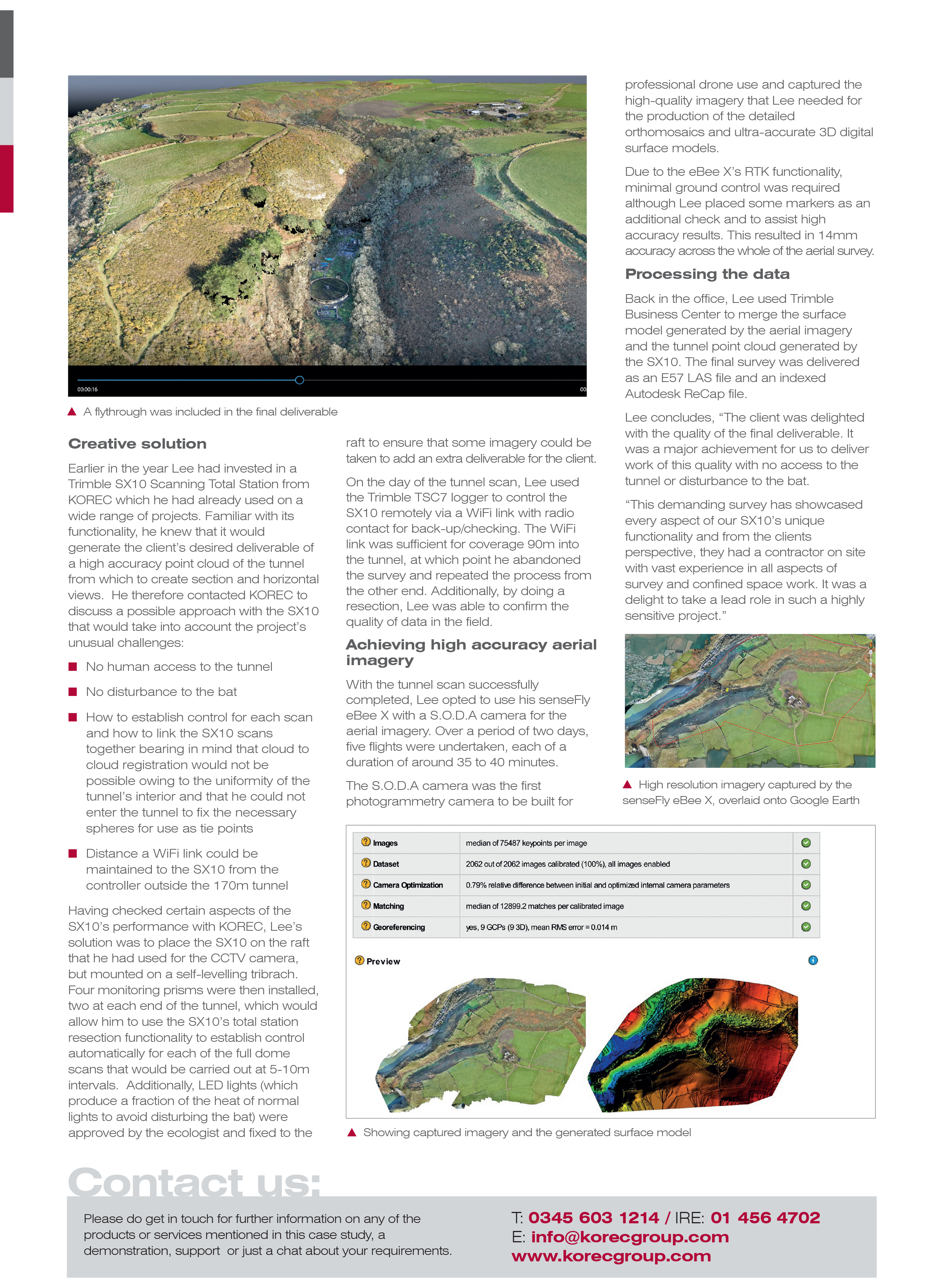 Talk
Korec
Case Studies
A combination of two Trimble GPS solutions, the R10 Receiver and Trimble Catalyst (a unique subscription-based GPS solution)

Tackling knotweed with high accuracy GNSS Read More >

Trimble VRS Now has been used to replace a base station bringing even greater coverage and improved efficiency to the Hydrographic Survey Team at ABP Southampton.

Supporting the safe navigation of vessels within the Port of Southampton Read More >
Case Studies
Latest News
"Trimble VRS Now can be summed up in a single word – reliability." Neil Jefferies, Greenhatch Group Director There are many reasons why KOREC customers rate Trimble's VRS Now Service but in all they years since it's release, the top four haven't changed at all – accuracy, flexibility, reliability and availability – all […]

Trimble VRS Now – no base station required! Read More >

Did you know that the Trimble X7 3D Laser Scanner has an integrated calibration feature that offers full auto-calibration of range and angular systems in 25 seconds with no user interaction or targets? This Trimble technology is a smart feature that monitors environmental temperature, ambient light, vibration, instrument temperature and vertical speed to take the […]

The Trimble X7 auto-calibrates – five reasons why this matters Read More >
Latest News
Webinars
No upcoming webinars available, check back again soon!
View Webinars