New KOREC case study – Manhole surveys
KOREC's in-house software development team believes that when customising our K-Mobile data capture software for customers, a little bit of effort to get it right, especially in the field, pays huge dividends in terms of ROI. Our latest case study, a great example of his approach, looks at how…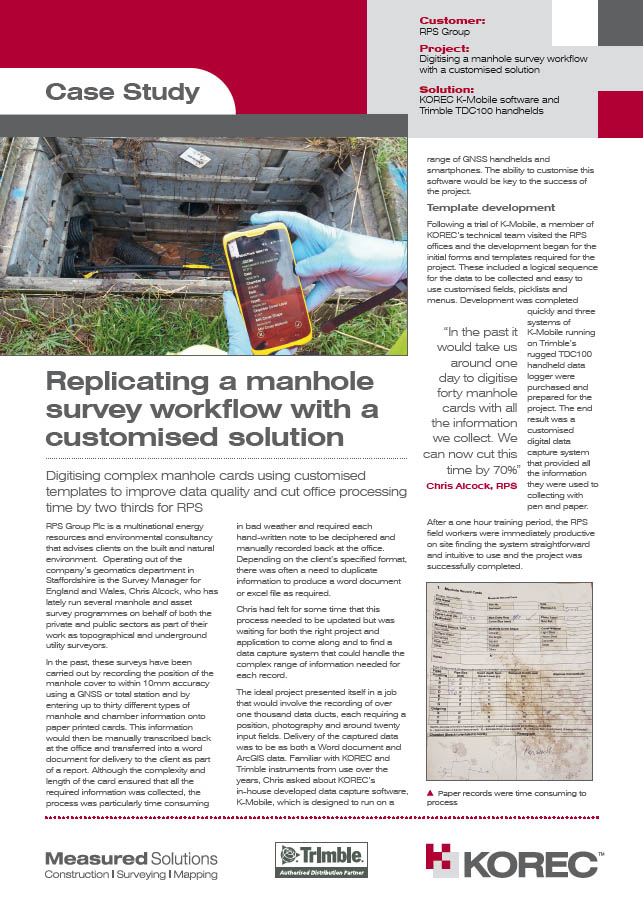 KOREC's in-house software development team believes that when customising our K-Mobile data capture software for customers, a little bit of effort to get it right, especially in the field, pays huge dividends in terms of ROI.
Our latest case study, a great example of his approach, looks at how RPS Group and KOREC worked together to digitise their complex manhole card cards using customised K-Mobile templates to improve data quality and cut office processing time by two thirds.
Many thanks to Chris Alcock, RPS Survey Manager for England and Wales, for supplying the information and images.