KOREC launches Trimble's GEDO IMS to key players in the UK rail industry
The Doncaster campus of The National College of High Speed Rail (NCHSR) was the location for KOREC's UK launch of Trimble's GEDO IMS, a lightweight, flexible and fast system that combines an Inertial Measurement Unit (IMU) with scanning and geodetic sensors for surveying railway lines and documenting assets along…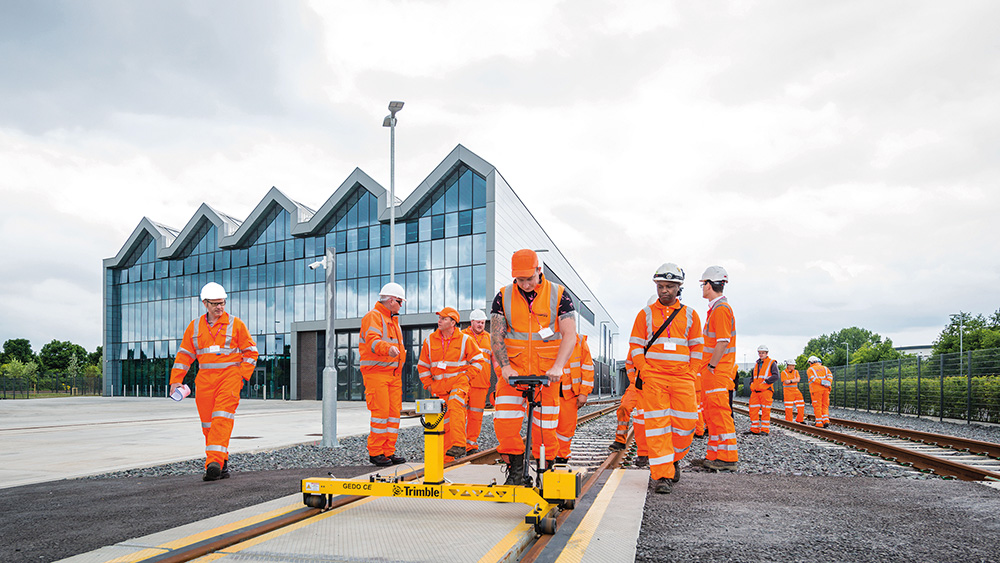 The Doncaster campus of The National College of High Speed Rail (NCHSR) was the location for KOREC's UK launch of Trimble's GEDO IMS, a lightweight, flexible and fast system that combines an Inertial Measurement Unit (IMU) with scanning and geodetic sensors for surveying railway lines and documenting assets along the track.
The day was attended by key players from the UK rail industry who all enjoyed presentations and live demonstrations from KOREC and Trimble rail specialists Matthew Lock and Tom Williamson (KOREC) and Matthew Moss (Trimble).
Many of the attendees remained for a tour of the College at the end of the day. NCHSR (Doncaster) was opened in October 2017 by education secretary Justine Greening and was the recipient of a significant gift from Trimble to expand its training and research in railway design, construction and maintenance.
Matthew Lock, KOREC Business Area Manager – Rail and Monitoring, said "The new Trimble GEDO IMU is a fantastic addition to the well-established GEDO family. It offers fast initialisation, high-speed precise measuring and robust construction in a lightweight package. The increased productivity and ease of use, coupled with the fact that it is a single-TMD solution, means our customers take less time on site and do so more safely. We have been really delighted with the response from our customers and look forward to continuing to promote Trimble's highly productive rail portfolio."
Clair Mowbray, NCHSR CEO, said, "We are delighted to have been the host venue for KOREC's UK launch of Trimble's GEDO IMS and to have welcomed key players from the UK rail industry. Our unique facilities set us apart and we are thrilled we were able to help KOREC demonstrate their new system on the track at the Doncaster campus."
For further information on Trimble Rail Solutions supplies by KOREC, please contact matthew.lock@korecgroup.com