Catalyst – In the press
Who would use centimetre accuracy on a smartphone and what would this innovation mean for the geospatial industry? At the end of 2016 we found ourselves asking these questions following the announcement of the world's first software GNSS receiver, Trimble Catalyst. These are also the questions that KOREC's…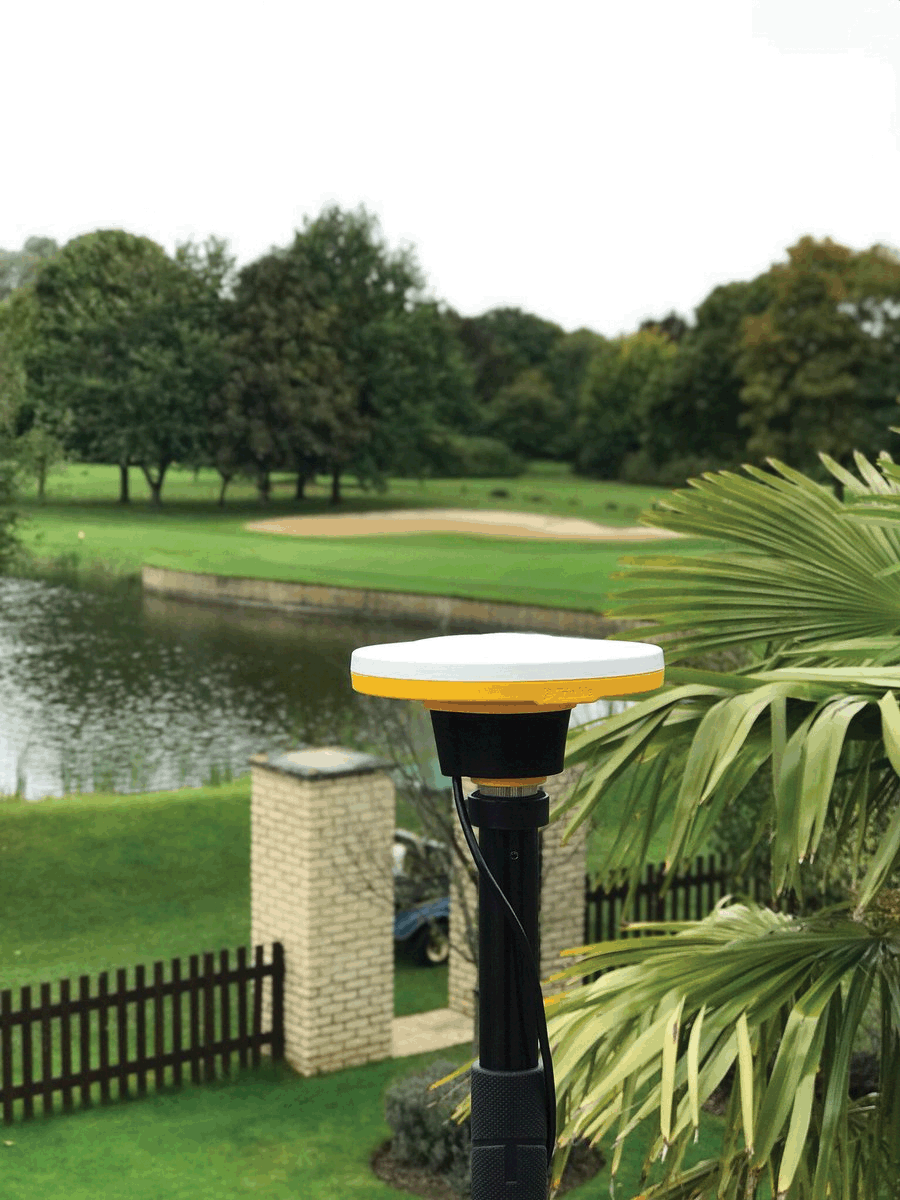 Who would use centimetre accuracy on a smartphone and what would this innovation mean for the geospatial industry?
At the end of 2016 we found ourselves asking these questions following the announcement of the world's first software GNSS receiver, Trimble Catalyst. These are also the questions that KOREC's Business Area Manager for Mapping & GIS, Richard Gauchwin, sought to answer in his article in the January issue of CES. In this piece Richard identifies the five key user groups that we have seen emerge since the launch of Catalyst:-
Who will use cm accuracy on a smartphone and what does this innovation mean for the geospatial industry? At the end of 2016, we found ourselves asking these questions following the announcement of Trimble Catalyst, the world's first software GNSS receiver. Catalyst has been designed to run on Android phones and tablets and when used in conjunction with a small 'plug and play' low cost digital antenna, it turns these devices into cm accurate data collection tools.
Trimble Catalyst represents a new era of GNSS technology and a new business model – software as a service (SaaS). It's available as an on-demand subscription service and offers a range of accuracies from 1m to centimetre level, priced accordingly. In short, it puts affordable, cm accuracy into the hands of any industry in the world that uses smart phones which I believe is pretty well all of them!
The ethos behind Catalyst is threefold; to make GNSS more accessible by adding a whole new level of functionality to a tool almost all of us have in our pocket, the smartphone; to make GNSS more accessible by removing complicated set ups involving base stations; to make GNSS more accessible by simplifying the delivery of the service.
Of course, the ubiquity of the smartphone and its enhanced processing power has been key to the timing of Catalyst as has the on-demand economy that continues to shape customers' expectations in many business areas including the geospatial industry.
In terms of development, key requirements for any technology aimed at a broad user group are likely to include 'small', 'light', 'user-friendly', 'accessible' and 'affordable'. Combine these elements and we have a list of the drivers behind Trimble Catalyst.
The Catalyst business model
It's important to understand that the Catalyst business model is not the solution for every application that requires cm accuracy. My advice would always be to start with the workflow. For example, if the requirement is for accurate positioning on a project basis, then Catalyst would be a good option for short term use as an operating expense. It's also ideal for a larger and broader user base where workflows could benefit from high-accuracy positions but the data collection is not the primary function of the workforce.
For large roll outs on contracts, the advantages of a software GNSS receiver can be immediate. Most people already have an android smartphone so the only required accessory is the lightweight, low priced digital antenna. No GNSS hardware is required because Catalyst is a software-defined GNSS receiver and users subscribe to the level of accuracy needed, centimetre, decimetre, sub-metre or metre, from a range of options priced from £35 per month.
As I mentioned earlier, simplicity was one of the driving factors in the development of Catalyst. On startup you just plug in the Catalyst antenna, select the best available correction service based on location and subscription level and off you go. But ease of use will also depend upon the choice of data capture software. We predict that the developers of this type of software will continue to work on making their solutions even more intuitive to the non-expert, to the extent where training can be cut to just an initial short phone call, again reducing project costs.
The expectation is that this type of technology and business model will extend the accessibility of high accuracy positioning way beyond the 'core' of geospatial users already familiar with it and into the hands of anyone who wants to collect accurate special intelligence. However, Trimble Catalyst has only been available in the UK since July 2017 and as yet, the data collection apps it is compatible with are recognisable names from the industry, Trimble's Terraflex, KOREC's K-Mobile and Esri's Collector App, all developed for general field data collection. However, Trimble's downloadable software development kit (SDK), means that we are already starting to see companies with existing apps looking to integrate them with Catalyst. This will provide an interesting indicator as to who is really making this technology work for them. Early developers include a company specialising in the precise positioning of trip hazards on pavements and a construction company with an augmented reality solution that places digital objects into the view of the physical world.
Early adoption and the emergence of key users
Based on the last 5 months we are seeing clear indicators as to where the interest in this type of SaaS lies. Although it's early days, we can broadly group those taking up the technology into five different types of user.
Users for whom affordable cm accuracy can greatly enhance their day to day business but cannot justify the expense of a dedicated high accuracy GNSS receiver or the cost of sporadically having a surveyor or second team on site. Top of this list has to be the drone operators we work with who wish to establish ground control for their aerial mapping projects. Ground control increases x,y,z accuracy which enables a project to be scaled in all three axes and allows users to add value to their offering through accurate 3D measurements. Ground control also ensures correct geo location of the surveyed site by tying into the OS Grid. Previously the expense of buying a GNSS to deliver the cm accuracy required for establishing ground control would have cost more than the drone itself. This simply would not be viable for a 'value add' to an existing service.
Also falling into this group is a customer that specialises in pipelines and wished to close the gap between expected compliance and what really happens on site. Previously this customer was taking georeferenced photos and recording relevant positions, such as pipe valves, for QA purposes just using a standard mobile phone. However, the lack of accuracy with this system meant that pipes could be located on the wrong side of the road or even in people's gardens. Catalyst has provided a low-cost solution that has elevated their QA reporting to a new level allowing them to provide accurate digital plans of their work.
Users who already understand and use high accuracy GNSS but require additional systems for carrying out 'irregular' surveys. Typically, any large civil engineering project in the UK, whether it be roads, rail or building construction will see an onsite team of busy survey professionals undertaking a range of surveying tasks from setting out to as-builts, all on a daily basis. Supporting the main task will be other smaller teams, vital to the smooth running of the project, but with little or no survey experience, for example, those carrying out soil analysis or borehole sampling. Whilst it's vital to have an accurate location for a test area or borehole if you are to navigate back to them, especially in overgrown areas, it's not something that a major contractor would want to commit survey resources to.
Additionally, much of our new SaaS business is with utility companies including one responsible for creating manhole cards. This company's field workers are recording lots of attribute information including manhole location, cover shape, chamber size, ladder position and pipe direction and diameters all backed up by photographic evidence. However, all this attribute information needs to be attached to an accurate position for the presentation of a complete condition report.
Users who have never used cm accuracy before and have no survey experience. A great example in this area is a company we've been working with that specialises in designing and installing agricultural irrigation systems. Previously, they would install a system and simply record all the information relevant to the installation using pen and paper. Now, for the first time, they can access cm accuracy on their mobiles and position all the information they need to create an accurate plan of what's been installed, the pipe levels, direction of flow etc – vital information for the maintenance and development of each customer's system whilst adding value to their own proposition.
Users who require on-demand cm accuracy as part of a fully customised solution where position is just one piece of the puzzle. Our KOREC software development team works in partnership with many companies advancing and tweaking their data capture systems to fit a specific workflow. Already we have customers coming to us for whom Catalyst is the starting point for a fully customised system. A useful example here is the testing companies that we've been dealing with. Responsible for testing things such as lighting columns, masts or signalling equipment, it's their job to ensure a column's safety and to establish when it may need replacing. Previously the test results, documentation and evaluation for this process were all recorded on paper. Testing companies have come to us with a view to digitising the process and are now using Catalyst to provide the cm accuracy of the column positions in conjunction with customised KOREC K-Mobile software for the collection of the required attribute information. The KOREC system also automatically bundles this information into a pdf report for immediate transfer to the office. This means that those responsible for the safety of the assessed columns can react to failed tests immediately and located the correct column without delay.
Users we could never have predicted! I mentioned at the beginning of this piece that the Trimble Catalyst business model puts affordable cm accuracy into the hands of any industry in the world that uses smart phones and believe me, that really could mean any industry at all! We can't wait to see how people take up this technology and we are already receiving some interesting feedback courtesy of the Ordnance Survey's GeoVation Hub which was the recipient of a Trimble gift of Catalyst licenses. The Hub is home to a group of innovators ranging from Big Data users providing insurance risk analysis for drone flights to the makers of collaborative real-time infrastructure planning tools. We're already hearing reports of Catalyst being used with ground based drones. Watch this space!
An evolving technology
Catalyst will continue to develop and this evolution will be led by customer demand. Indeed, we are already seeing this with the arrival of GLONASS signals for even better coverage in challenging areas such as city centres.
Trimble is aware that services such as 'pay per view' shape customers' expectations in our markets which may make other subscription options a possibility. Catalyst for iOS is another development which would fit into the Trimble customer business process. Finally, Trimble is also actively seeking third party developers wishing to integrate their applications with Catalyst, something underlined by its gift of licenses to the Ordnance Survey's Geovation Hub. This new generation of users is also likely to shape the future of Catalyst.
In conclusion, by putting cm accuracy into the hands of those outside traditional geospatial business areas we can expect further progress in the democratisation of data as it becomes more usable and more understandable by more people. This will allow many businesses to expand away from being just data providers to service providers adding a whole new level of value to what they do and what we as an industry can offer. Who knows where the combination of low cost cm accuracy and open access will lead us and I for one can't wait to find out!