Prestigious nomination for KOREC CEO, Alan Browne.
We are delighted and proud to announce that our KOREC Group CEO, Alan Browne, has been named on the EY Entrepreneur of the Year shortlist for 2022.
We are delighted and proud to announce that our KOREC Group CEO, Alan Browne, has been named on the EY Entrepreneur of the Year shortlist for 2022. Alan's nomination is for 'Established Entrepreneur', one of three categories that also include 'Emerging Entrepreneur' and 'International Entrepreneur'. Following judging of the shortlist the overall winner for Ireland, who will also be a global finalist, will be announced in November.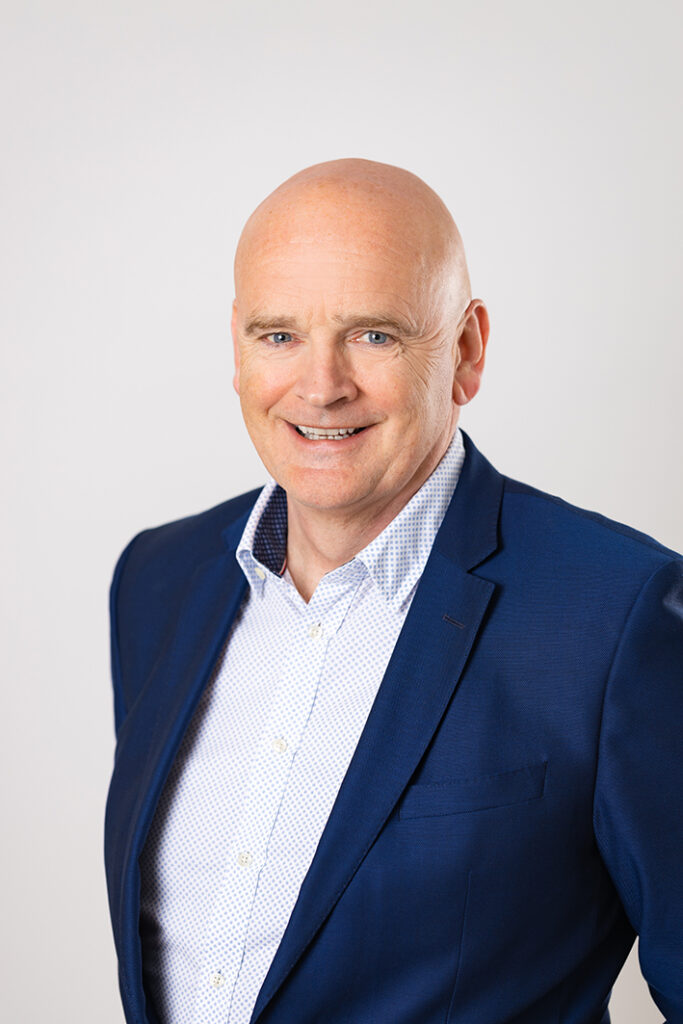 EY Entrepreneur Of The Year is a unique global programme running in more than 60 countries that recognises entrepreneurial achievement among individuals and companies that demonstrate vision, leadership and success. All finalists will be invited to join the EY networking event in Austin, Texas.
In Alan's case, the nomination is a fitting recognition of his 27 years as CEO of KOREC that has culminated in a recent period of massive growth for the company resulting in a recruitment drive to fill 30 new positions, in a range of departments, across the UK and Ireland.
Alan Browne said: "I'm delighted to receive this nomination because it's a truly exciting recognition of what we have achieved at KOREC over the years in a demanding, technology led environment. Our experience has allowed us to build and define our company culture and that means we've also created a great workplace, a great team and a world-class ethos."
Additional information about why Alan was shortlisted
Alan has been entrepreneurial from an early age. At just 27 years old he started a company in Ireland called PCI with a single employee. He felt that large machines on construction sites could be used far more effectively and accurately if they were equipped with a technology called Machine Control (based on laser measurement) that was still very much in its infancy.
In the first year of working, the company had a turnover of £110k. Today KOREC Group will turnover £35m across the Group. From the initial days of just two employees, KOREC now employs over one hundred people and is growing all the time. Currently, KOREC is seeking to recruit for 30 new posts in 2022.
Alan's strength, and that of the KOREC Group, lies in his ability to spot key business areas whilst they are still in their infancy and in some cases, whilst there is still opposition to the technology. A great example of this is his move into the commercial drone market in 2011 becoming the first in the UK to do this. He worked closely with drone manufacturer senseFly to become one of their most influential partners. This relationship is still strong today and despite initial opposition, many survey companies are now reliant on drone technology and see drones as a vital addition to the surveyor's toolbox.
Most recently Alan has moved KOREC towards robotics, again a technology that is still in its earliest phases within the construction and survey industries. This move has seen KOREC working with major engineering contractors in the UK and Ireland as they adopt Spot the Dog, an agile robot developed by Boston Dynamics. Teamed with Trimble laser scan technology, Spot is equipped to carry out 3D laser scans, autonomously, in conditions inhospitable to a surveyor or to just carry out mundane and repetitive tasks to free up skilled engineers or surveyors to focus on other aspects of a project.
Alan has a proven ability to spot key business areas early, including niche markets that require time and investment, along with the ability to understand a customers' specific and unique project requirements. He has placed KOREC in an advantageous position by connecting customers to the global leading software, hardware, and services technology company that is Trimble, whilst retaining local knowledge and a sense of community. This is what has enabled him to bring cutting edge technology to projects, whilst also developing bespoke software solutions that fit the bill precisely.
The KOREC mission is a simple and one that Alan adheres closely to in every decision he makes whilst also ensuring that the company reflects this overall vision.
The KOREC Mission:
When operating in the natural and built environment, consistent success demands accuracy, safety and speed, whilst reducing costs and environmental impact.
At KOREC, we believe embracing geospatial solutions will transform your outcomes and deliver that success.
KOREC's mission is to empower you to measure, map and manage the natural and built environment.
Combining industry knowledge, with intuitive software, and world-leading positioning technology, KOREC transforms your operations bringing certainty to your decision making.
Finally, Alan has also invested a lot of time and effort in creating a KOREC culture that is both fun and rewarding to work in.