For information on how KOREC have responded to the COVID-19 Pandemic, and access to our Risk Assessments, please
click here.
Presenting Trimble CloudEngine for 3D data
4 November 2020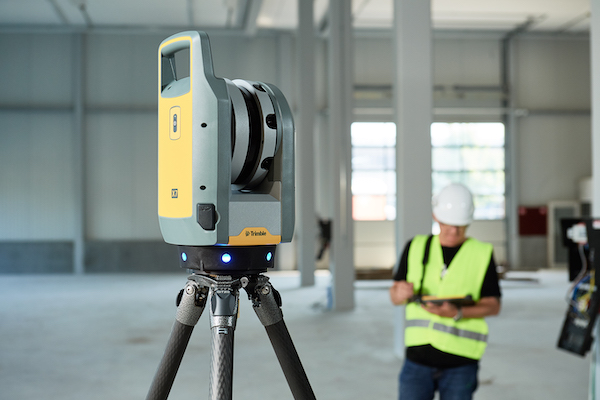 Wednesday 4th November – 8pm
Come learn about a new point cloud editor, Trimble CloudEngine!
We'll cover a range of topics including: how to combine an as-built point cloud with 3D design data, and how to easily share the results for data transparency.
Talk
Korec
Case Studies
How Tri-Tech Surveys achieved 4km of crisp, clear corridor mapping imagery in a single morning…

Corridor Mapping with senseFly's eBee X Read More >

A single Trimble monitoring system is all that's required for a challenging site thanks to intelligent planning and a full understanding of the project's challenges.

Monitoring the Albert Hall with the Trimble S8 Read More >
Case Studies
Latest News
'Innovation and technology' are the driving forces behind a collaborative approach to projects by Norfolk based architectural design practice XLWerks. The XLWerks team specialises in urban planning and design, interior landscapes and future-proof buildings and works hard to enhance customer engagement in the design process, especially through mixed reality. Step forward the Trimble HoloLens XR10! […]

From brief to handover – using the Trimble HoloLens XR10 Read More >

Whilst 2020 and COVID-19 threw up innumerable challenges for many of us, the construction sector was especially hard hit. But UK & Ireland based ECC Group were determined to keep their clients happy and their projects on track – and they knew that a digital construction workflow was the way to do this – effectively, […]

Digital Construction workflow for the COVID era Read More >
Latest News
Webinars
Date: Tuesday 19th January Time: 3pm GMT Hosted by Andrea Blindenbacher, senseFly Head of Training, the platform and program are designed to teach current and prospective senseFly drone pilots how to operate their senseFly mapping drones with confidence in the field. It also provides essential knowledge about the principles associated with successful mapping drone operations, […]

senseFly Academy e-Learning Platform and Operator Certification Program Read More >

Not every school is closed… GEOSCHOOL is back and open for business! We will be running a range of sessions over the next few weeks, so stay tuned and if there are any new topics or subjects you'd like to revisit, let us know. Register for TBC Project Explorer and View Filter Manager Deep Dive […]

GEOSCHOOL: TBC Project Explorer and View Filter Manager Deep Dive Read More >
View Webinars