Top Marks for Trimble's Pro Point Technology
Having used Trimble GNSS for many years, the team at Terravision Ltd were used to high accuracy, high performance kit. But even they were surprised by the results being achieved with Pro Point technology, as Survey Systems Engineer Digby Milnes explains; Several years ago when we…
Having used Trimble GNSS for many years, the team at Terravision Ltd were used to high accuracy, high performance kit.
But even they were surprised by the results being achieved with Pro Point technology, as Survey Systems Engineer Digby Milnes explains;
Several years ago when we moved from R6 and R8 receivers to the R10 series we found the upgrade a worthwhile investment, albeit our working procedures remained, for the most part, the same.
The R12's Pro Point technology is however, a different story. The situations in which it can coordinate accurate positioning are absolutely staggering. With leaves still on the trees, we have been measuring points that would previously have been a headache to get with total station, and out of the question for GNSS.
The purchase of the R12i last week has again taken things up a level. As with the R12's Pro Point, we have spent a lot of time checking the new tilt functionality for accuracy and repeatability in the field – really pushing the limits of what it will do – like measuring a fuel sub-hydrant located bang underneath the belly of a Hercules Transport; the pole at about 30 degrees off horizontal and underneath the wing…..not a problem! (We returned after the aircraft had moved to check results, which turned out well within tolerance for the project!)
After week one with the R12i we are now thinking in terms of 'should we get the point', rather than 'can we get the point'. After all it is still RTK GNSS with RTK accuracy. We need to remember that if we need to achieve accuracy that RTK GNSS cannot guarantee; we should be measuring with total station or another appropriate technology.
Top marks to Trimble for developing the R12 & R12i and keeping us a step ahead!
Terravision Ltd provide mapping & surveying services across the UK – find out more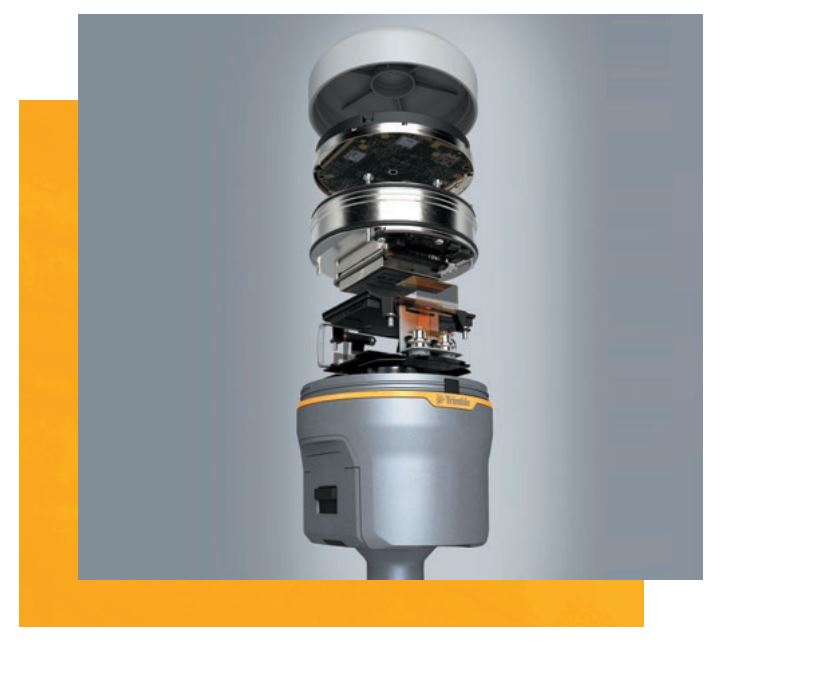 What is ProPoint technology?
Trimble utilises flexible signal management in the R12 and R12i to access all available GNSS constellations and signals, resulting in higher satellite availability.
The outcome? At least 30% improved performance in challenging GNSS environments* (such as thick tree canopies, hedgerows and urban canyons), allowing you to push the boundaries of the kit.
Benefits include;
Better RTK and Trimble RTX performance near canopy – Increased accuracy, reliability and productivity near tree canopy
Robust performance in urban environments – Advanced signal filtering and error modelling provide better protection against jamming and multipath
Flexible signal management – Survey-grade positioning using most combinations of GNSS constellations and signals
More signals, more satellites – Advanced tracking and GNSS signal management means superior RTK and Trimble RTX positioning in more places
*Challenging GNSS environments are locations where the receiver has sufficient satellite availability to achieve minimum accuracy requirements, but where the signal may be partly obstructed by and/or reflected off of trees, buildings, and other objects. Actual results may vary based on user's geographic location and atmospheric activity, scintillation levels, GNSS constellation health and availability, and level of multipath and signal occlusion.