SiteVision – 8 Features, Endless Applications
Trimble's SiteVision is a geospatial tool created for today's tech-savvy workforce. Working in sync with your own mobile device, the unit utilises the very latest GNSS technology (including with the R12i – more on that to come) to pinpoint your design model down to cm accuracy. This allows you…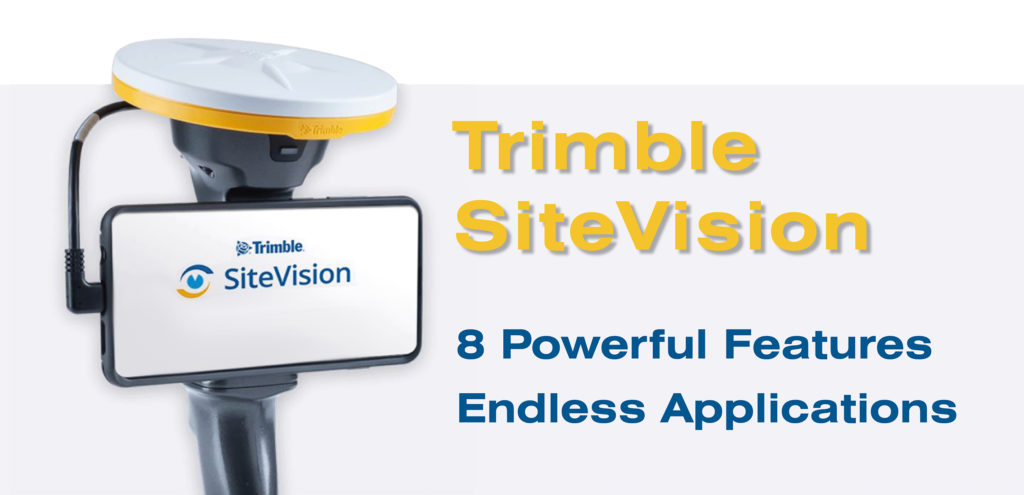 Trimble's SiteVision is a geospatial tool created for today's tech-savvy workforce.
Working in sync with your own mobile device, the unit utilises the very latest GNSS technology (including with the R12i – more on that to come) to pinpoint your design model down to cm accuracy.
This allows you to easily and accurately visualise your BIM design model in its true location, before a brick has been laid or concrete poured. What's more, you can share that model, in real time, with your colleagues or with your client, wherever in the world they happen to be.
The solution is already in use across 1000's of worksites globally, including here in both the UK & Ireland. Customers here include Gareth Price of O'Brien Contractors in the West Midlands, and the A14 Integrated Delivery Team (a JV of Costain, Skanska, Balfour Beatty & Atkins Jacobs) headed up by Mark Lawton – check out Mark's thoughts on the device in the video below.
You can also read about the experience of O'Brien's as they utilised the kit on a new stretch of light railway in our customer story.
The versatile and multi-featured tool lends itself to many industries including, to name a few; civil construction & inspection, building construction, utilities, urban transportation & planning, architecture & residential development, and more.
We've picked our Top 8 features of this extraordinary device, to show just how powerful and useful it is;
Simple, intuitive operation with your smartphone
Built-in data visualisation & modelling
Clear & Simple Communication with Trimble Connect
cm-accuracy thanks to GNSS integration – including the new R12i
Safely measure distances in hazardous spots with EDM
Easy & fast data reporting – notes, photos & assign tasks
Always On – load your model even in internet blackspots
Compatible with huge range of platforms & data formats
To see SiteVision for yourself, why not get in touch and arrange a demo with our friendly team? Contact Us