Monitoring – see the Settop M1
For over a year now, our Trimble monitoring system in Huntingdon has been running faultlessly using the Settop M1 communications hub connected to a Trimble Autolock Total Station. With this setup, the data is transmitted via SIM to a PC running Trimble's T4D monitoring software which publishes the data to…
For over a year now, our Trimble monitoring system in Huntingdon has been running faultlessly using the Settop M1 communications hub connected to a Trimble Autolock Total Station.
With this setup, the data is transmitted via SIM to a PC running Trimble's T4D monitoring software which publishes the data to a web portal. The engineer can then log-in and manage projects from anywhere, and even view the site live through an easy to configure webcam service like the one we have just installed on our KOREC demonstration system.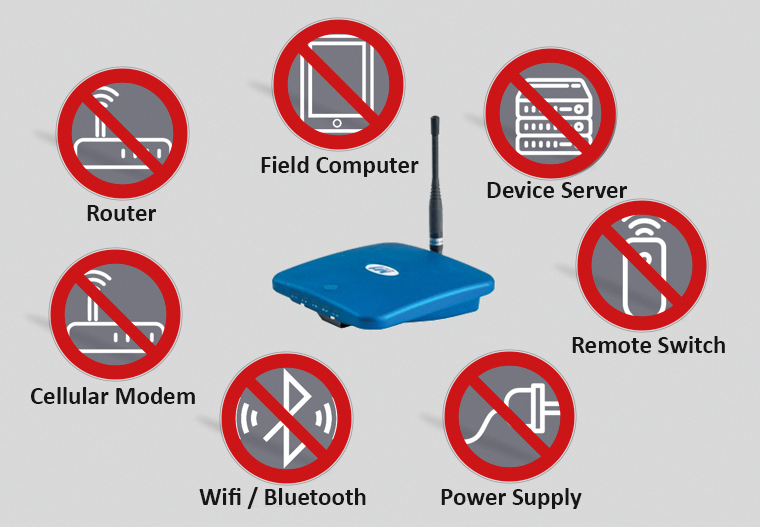 The M1 up and running in Huntingdon so we took the opportunity to have a QA session on this topic with the Monitoring Solutions Trimble Regional Sales Manager EMEA, Alberto Bushell:
What does the M1 setup entail?
AB: The Settop M1 Monitoring Controller is an all-in-one device. Next to incorporated communication options like cellular modem, Wifi and Bluetooth, it is a router, a remote switch and a device server at the same time. Only one central power supply is required and all cable connections between different hardware devices become obsolete. It also includes the auto-start functionality that requires a specific cable between device server and total station if no Settop M1 is used. Reduced cables and hardware together with the nice web interface of the Settop M1 ensure an easy set up.
Aside from a simplified setup, what other benefits does the M1 bring?
AB: It can control the total station and ensures rounds are measured even in case there is a temporary drop in communication to Trimble 4D Control. Due to its large onboard memory it is able to buffer round information during communications outages. It works seamlessly with Trimble 4D Control software and guarantees full data integrity. The communication to Trimble 4D Control software can be established via a secured cloud service connection (IST Connect). This is especially beneficial if there is no static IP address for the Settop M1 available.
What would be the two main system priorities for the monitoring end user and how can the M1 contribute to these needs?
AB: Reliability: Monitoring operations require reliable solutions, the M1 ensures 24/7 operations during years and, in case of network failure, it can store data for weeks for later use in T4D.
Ease of installation: This plug&play solution offers an advantage on difficult installation environments and shorter intervention periods in areas with dense traffic.
Trimble offers many monitoring systems but what would you recommend for a good all round remote, real-time system?
AB: This really depends on the project, and what the customer needs. A real-time monitoring system would usually include Trimble 4D Control (T4D) realtime monitoring software which can take data from a range of Trimble Total Stations, GNSS receivers and geotechnical sensors like crack gauges and tilt sensors from a number of different manufacturers. The data from total stations can be received via radio (ideal on some compact construction sites where radio comms work well) or Settop M1 total station controller (if the instrument is too far away from the PC running T4D to use radios). If its remote, I would suggest a Settop M1 controlling a Trimble S7, S9 or the new S5Ti-M running alongside T4D. If additional sensors are required, we can scale the solution to suit.
If you could have three words to describe the M1, what would they be?
Comprehensive, robust and powerful!
To find out more about how easy and cost-effective it is to benefit from Trimble monitoring solutions, please do get in touch with KOREC monitoring specialist, Matthew.lock@korecgroup.com