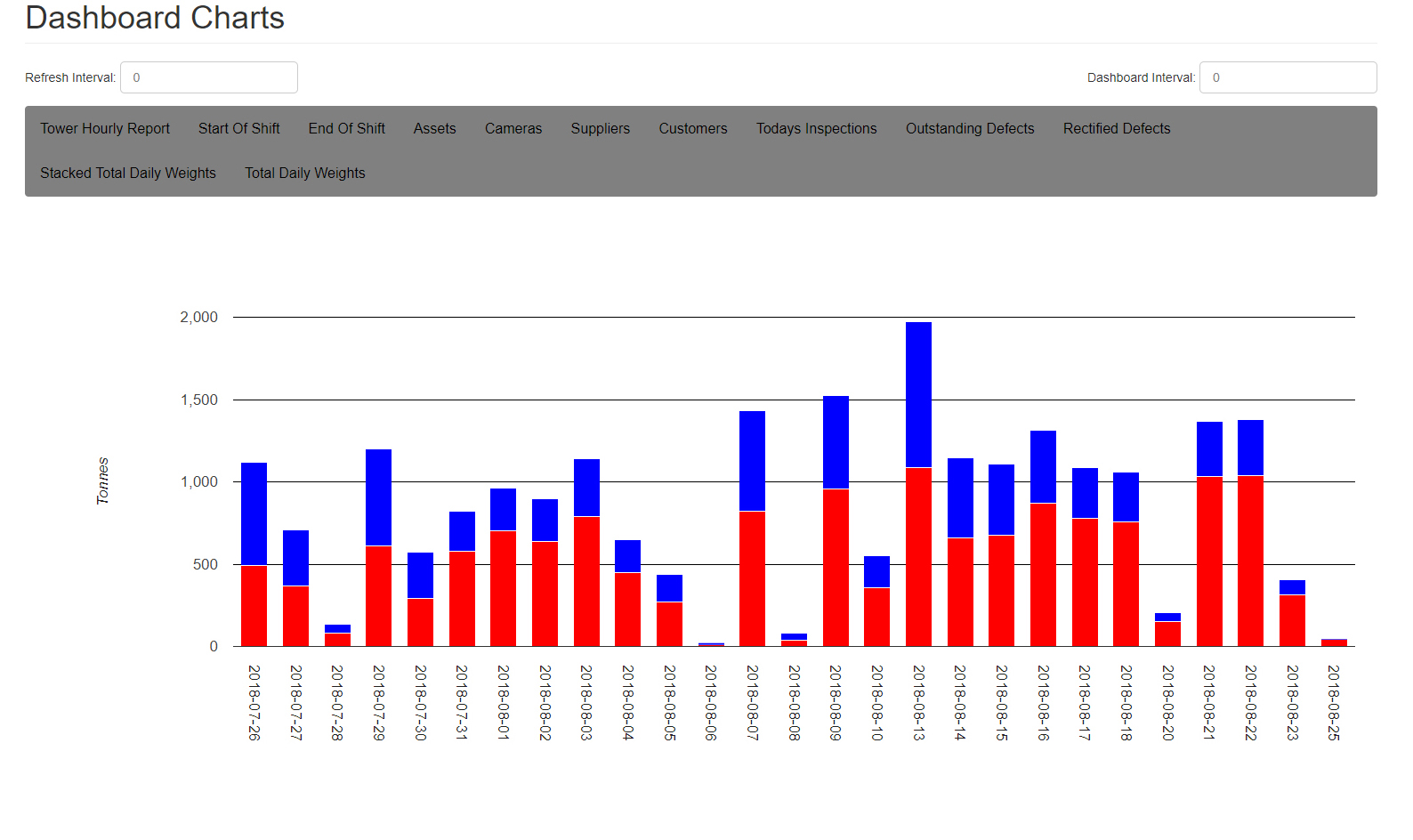 K-Mobile is the key to ensuring that a Canadian rock crushing company maintains maximum efficiency through a structured approach to its machinery inspection process.
Situated in a sparsely populated province of western Canada is a rock crushing company that not only has extreme weather conditions to contend with in both winter and summer but also by virtue of its remote location, a senior management team that is predominantly off site.
The company has a simple work remit in that its only purpose is to crush rock to different criteria with profit directly related to the amount of rock crushed per day.  Profitability is therefore reliant on the rock crushing equipment being well maintained and having minimal downtime.
In a move to digitise and streamline the inspection process, the company approached KOREC and the K-Mobile team to focus on two separate issues, a 'fail-safe' inspection and defect tracking system for the rock crushing machinery and an easy way for the remote management team to assess the amount of work undertaken – and therefore level of profit – each day.
Inspection reporting/Defect tracking
Harsh weather conditions, particularly in winter, meant that none of the crushing crew wished to be outside longer than they had to be. The rock crushing company therefore required a quick and easy to use but fail-safe system that would provide a 'chain' approach to form filling with each element of the reporting process having to be filled in before the operator can move on to the next.
KOREC therefore developed a system incorporating NFC tags (low cost, everlasting tags that can be read by most modern smartphones) and a customised version of K-Mobile running on as smartphone. On each bit of machinery requiring inspection, a tag was fitted which could be detected by the smartphone running K-Mobile. Depending on whether it is a daily, weekly or monthly inspection, the NFC reading brings up the relevant inspection form guiding the crew member through the inspection process, prompting replies from picklists and where appropriate, photographs. This information is then wirelessly transferred back to the site manager, wherever he may be located, and shown 'live' on a web-based dashboard where recorded defects are flagged up and can be acted upon immediately. These defects remain 'open' on the dashboard until resolved with photographic evidence.
Remote production/volume check
The management team also required a daily report of the amount of each type of rock crushed by weight. The KOREC team therefore integrated the K-Mobile software with the rock weighing scales so that hourly measurements could be taken, along with a photo, and fed into the smartphone showing the increase in weight for both the larger and smaller rock types. From this information the software automatically creates an easy to read bar chart with days of the week and blue and red blocks showing the rising weight of each type of rock. This simple approach make progress extremely easy to monitor at a glance with a line on the graph showing whether a profitable level of crushed rock has been achieved.
This has been a particularly interesting project for KOREC because the principles of the remote management aspect of the K-Mobile software are easily transferrable across many industries.
For further information, please contact the K-Mobile team on 0345 603 1214.