K-Mobile updates – KOREC staff adopt
KOREC staff have been increasing their own efficiency by using K-Mobile to tackle a couple of issues closer to home. These add-ons were set up in minutes. Arrggh – my expenses take ages and I keep losing receipts. One of our Regional Directors has set up his own solution on…
KOREC staff have been increasing their own efficiency by using K-Mobile to tackle a couple of issues closer to home. These add-ons were set up in minutes.
Arrggh – my expenses take ages and I keep losing receipts.
One of our Regional Directors has set up his own solution on K-Mobile, a digital expenses system! As each expense is incurred, he simply fills in a predefined form and adds a picture of the receipt 'in the field' which is pinged to the KOREC accounts department (who accept photos of receipts in place of paper) where it is automatically added to his expenses for checking.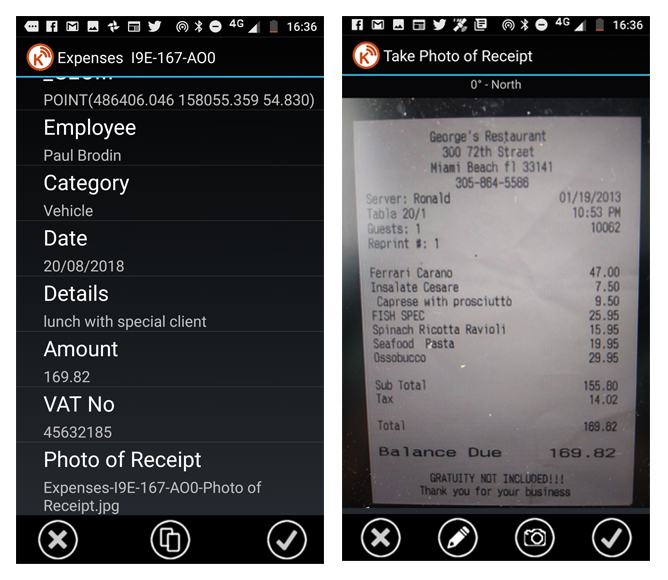 Have can I keep track of my sales calls etc for feedback.
At the end of each working day an activity form automatically pops up for the easy submission of daily calls and stats. Once filled in it can be sent wirelessly to the office.
What would improve your productivity? Please contact the K-Mobile team on 0345 603 1214