Trade in any old survey equipment and save £4,000 / €4,500
There's never been a better time to upgrade your survey kit, with this limited time saving on a new Trimble S5 total station and TSC7 controller bundle. Trade-in today for this complete survey solution with a big discount.
As much as we're looking forward to longer nights and brighter days, there's no denying the weather still has plenty of opportunity to dull our days. For users of most total stations, inclement weather poses a problem for survey jobs due to the interference of raindrops forming on the lens and prisms. However there's no need for the rain to stop play, the Trimble S5 is built for harsh, wet weather conditions and together with the TSC7 it is your toolkit for all seasons.
Powered by Trimble Access, the leading field software for professional surveyors, the TSC7 brings the power of a tablet, laptop and survey-rugged design into one device. With its user friendly large screen, the TSC7 has also won a prestigious iF Award for design excellence.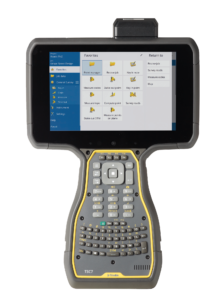 The Trimble TSC7
Move fast as this generous saving is only available up to the end of February 2021. Now extended to March 2021!
To arrange a demo, ask any questions or speak to our sales team – contact us using the links below.
Download offer PDF here.
Call UK Sales: 0345 603 1214
Call Ireland Sales: 01 456 4702
For anything else, view our contact page.