5 reasons you don't want to miss KOREC's lunch & learn session in Dublin
Join us for an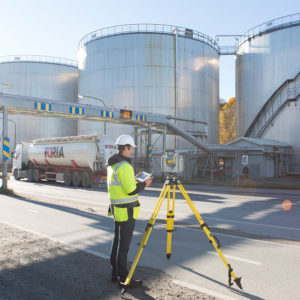 informative Lunch & learn session at Castleknock Hotel on the 21st March. The sessions have been designed to give you the latest information your business needs to thrive within the geospatial market. The day will be an informal mixture of practical demonstrations and talks where you can see the latest advancements, ask questions and meet with your fellow peers for an opportunity to network.
5 Reasons to attend our lunch & learn session 
See the latest advancements from Trimble Geospatial. We will be showing casing the Trimble SX10 and Catalyst
Seek answers, share experiences and extend knowledge
Connect with like-minded professionals including technical staff from KOREC and Trimble
Witness the data first hand from the Trimble SX10 – a ground-breaking total station and a high precision scanner, united at last!
Learn all about Trimble Catalyst – a groundbreaking new service which turns your smartphone into a high precision, software defined GNSS receiver
More about the Trimble SX10 
The Trimble® SX10 scanning total station redefines the capabilities of everyday survey equipment by providing the world's most innovative solution for surveying, engineering, and scanning professionals. The Trimble SX10 will change the way you work. This new, versatile solution is capable of collecting any combination of high-density 3D scan data, enhanced Trimble VISION imaging, and high-accuracy total station data, allowing you to capture exactly what you need, saving you time and money on every job.
Combines surveying, imaging and high speed 3D scanning in one revolutionary solution
Trimble's high accuracy Lightning 3DM technology provides scanning range up to 600 m and the smallest spot size in the industry—a mere 14 mm at 100 m
Utilizes Trimble Lightning scanning technology to scan up to 26,600 points per second captures a full dome scan in as little as 12 minutes
Improved Trimble VISION™ technology allows for fast and easy capture of high resolution site imagery
Complete integration with familiar workflows of Trimble Access and Trimble Business Center Software
More about Trimble Catalyst 
Trimble Catalyst is a revolutionary technology that features a subscription-based software GNSS receiver, so you can get insanely close to your world. Whenever, wherever, you want to. Here's how it works, in a nutshell:
Choose a Trimble Catalyst enabled app
Plug the Catalyst DA1 antenna into your Android phone or tablet's USB port
Select a subscription based on your accuracy needs
HIGH ACCURACY GNSS ON DEMAND
Yesterday your phone could tell you where you were within a few meters. Today, with Trimble Catalyst, your phone can tell you where you are within just a few centimetres.
Catalyst features a powerful antenna that plugs directly into your Android phone or tablet's USB port. Once it's linked to cloud services from the Trimble Connect platform, you can sync and share your position and the things you map.
And, since Catalyst's revolutionary technology features a software GNSS receiver, instead of a chip, you only use it when you need it.
We look forward to welcoming you at one our lunch & learn sessions.